Tottenham Hotspur Return Increasingly Unlikely For Inter's Christian Eriksen, Italian Media Claim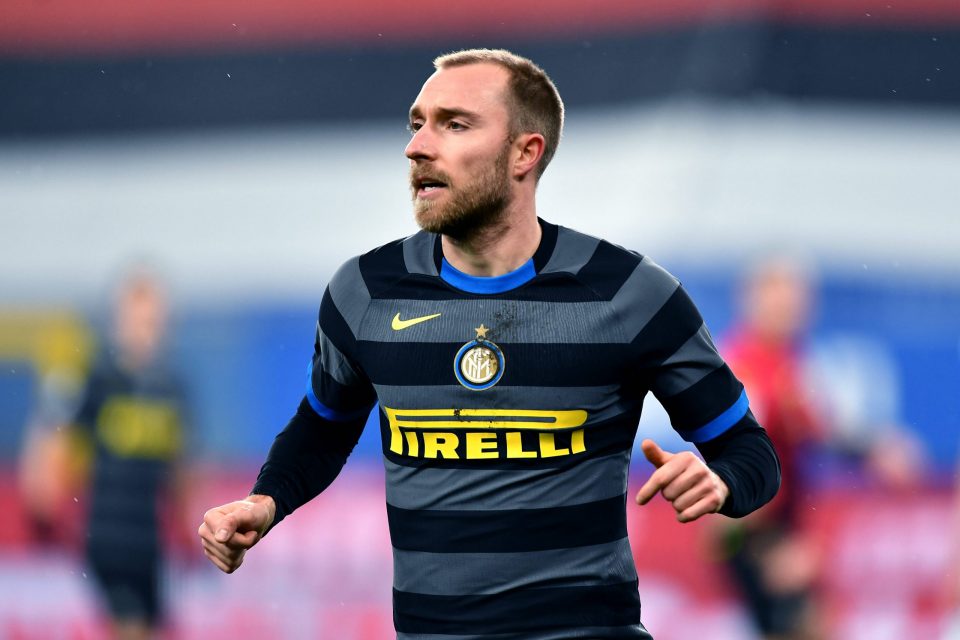 The chances of Christian Eriksen completing a return to Tottenham Hotspur are dropping day by day, according to an Italian newspaper report today.
As per Tuttosport's print edition, there are only a few days left of the transfer window and everything currently points toward Eriksen staying at Inter, even though the Nerazzurri would like to sell him.
The midfielder has been strongly linked with a potential return to Spurs, who he left to join Inter one year ago, but it is growing increasingly unlikely that he will be back at the north London club.
The door for a move to Paris Saint-Germain, where he would be reunited with former Spurs coach Mauricio Pochettino, is still open but only just.
It now remains to be seen how Eriksen will be used by Antonio Conte in the likely event that the 28-year-old remains in Milan.
Tonight against AC Milan he will start on the substitutes bench with the Denmark international now considered as the back-up to Marcelo Brozovic.