AC Milan's Zlatan Ibrahimovic Denies Racially Insulting Inter's Romelu Lukaku After 'Voodoo' Comment, Italian Broadcaster Reports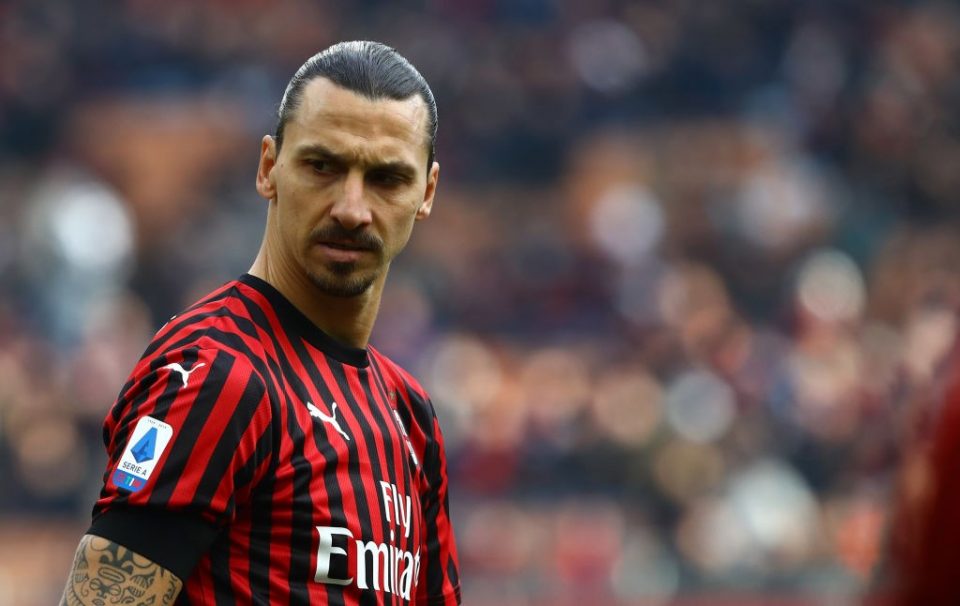 Zlatan Ibrahimovic has denied accusations he racially abused Romelu Lukaku during Inter's win over AC Milan in the Coppa Italia last night, according to a leading Italian broadcaster.
The Nerazzurri secured a dramatic 2-1 win thanks to a stoppage-time free-kick from Christian Eriksen but it was overshadowed in part by a spat between the former Manchester United teammates during the match at San Siro.
Lukaku appeared to invite Ibrahimovic to meet him outside after the game, at which point the Swedish forward told him to call his mother before adding: "Do your voodoo s***."
According to Sky Sport Italia, sources at AC Milan have assured Ibra did not make a racial slur because he was referencing a curious incident from Lukaku's time at Everton in the Premier League.
It is thought he was reminding Lukaku of comments made by the Toffees' owner Farhad Moshiri during a shareholders meeting in January 2018, where he claimed the forward had turned down a new contract offer after hearing a 'voodoo message'.
"We offered Lukaku a better deal than Chelsea and his agent came to Finch Farm to sign the contract," Moshiri said at the time, as quoted by The Guardian.
"Everton's chief executive was there, everything was in place and then during the meeting Rom called his mother.
"He said he was on a pilgrimage in Africa or somewhere and he had a voodoo and he got the message that he needs to go to Chelsea."
Lukaku denied Moshiri's claims and threatened to sue him, and in fact he never ended up joining Chelsea, instead signing for Manchester United in the summer of 2017.
"Romelu's decision had nothing to do with voodoo, he is very Catholic and voodoo is not part of his life or his beliefs," a representative of the 27-year-old told BBC Sport.
"He simply had no faith in Everton and no confidence in Mr Moshiri's project."
Lukaku and Ibrahimovic were both on target in last night's Derby della Madonnina, but it was the Belgian who had the last laugh when Ibra was sent off for a second booking with 30 minutes to go, paving the way for Inter's thrilling late comeback.
The Nerazzurri will face either Juventus or SPAL in a two-legged semi-final next month.