Photo – Christian Eriksen Scored Inter's First Direct Free Kick Since April 2018 Against AC Milan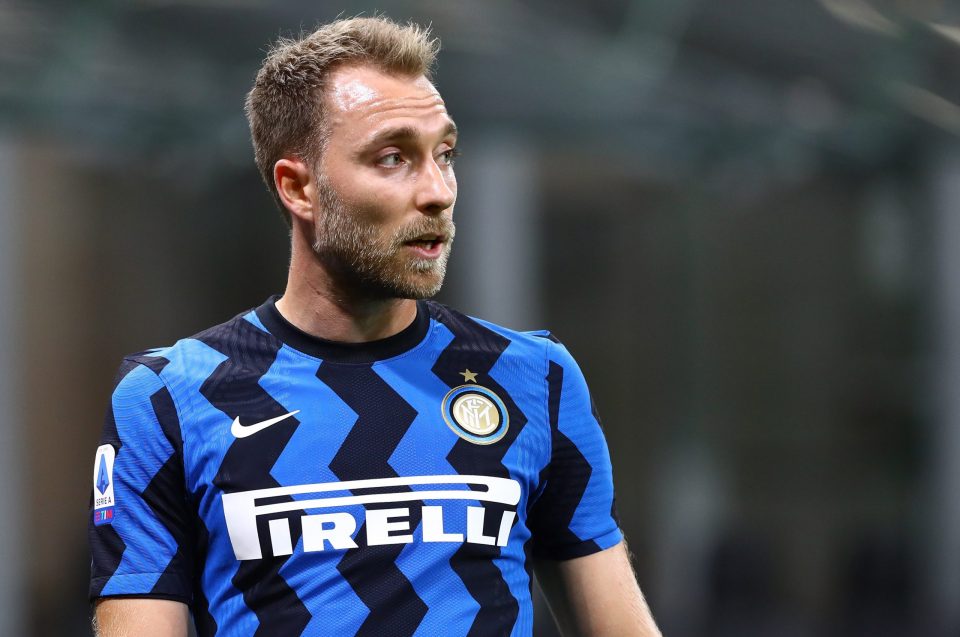 Christian Eriksen's last-gasp winning goal in Inter's 2-1 Coppa Italia win over AC Milan was the first goal Inter have scored directly from a free kick in almost three years.
Opta have highlighted that prior to Eriksen's match winner against the Rossoneri, the last free-kick scored by a Nerazzurri came from Joao Cancelo back in April 2018, when Inter beat Cagliari 4-0 at San Siro.
Up until Eriksen's goal last night, there had been 55 failed attempts from shots from free kicks.
Eriksen's goal was in fact his first goal contribution this season in 15 appearances for Antonio Conte's side.
2018 – #Inter have scored their first goals from direct free kick shot for the first time since April 2018 (Cancelo vs Cagliari); 55 free kick shots without scoring since #Eriksen' goal against AC Milan. Velvet.#InterMilan

— OptaPaolo (@OptaPaolo) January 26, 2021