Belgium Coach Roberto Martinez: "Inter Boss Antonio Conte Always Gets Everything Out Of His Players"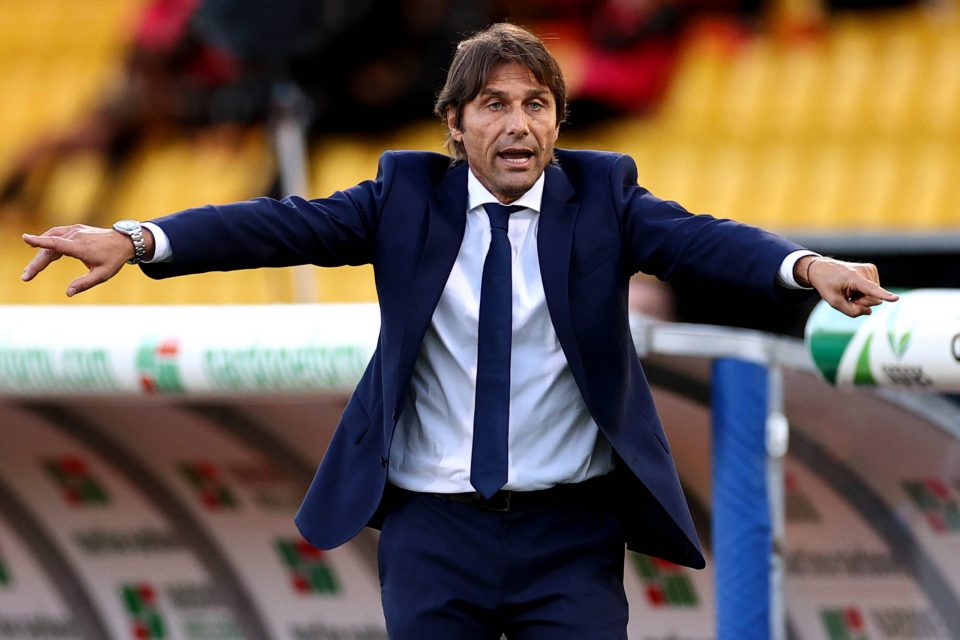 Belgian coach Roberto Martinez has admitted to having a fascination for Inter boss Antonio Conte and the way he always manages to get the best out of his players.
Conte has been in charge of Inter for the last 18 months and many players have grown exponentially under his guidance, perhaps most notably Nicolo Barella and Alessandro Bastoni, who have cemented themselves as two of Italy's most promising young players.
The former Chelsea manager again proved his worth on Tuesday as Inter came from behind to defeat city rivals AC Milan 2-1 in the Coppa Italia quarter-finals.
"Conte fascinates me as he creates a demanding environment and builds winning teams," former Everton coach Martinez told Italian news outlet FCInterNews.it.
"You just have to think of the tactical flexibility that his Chelsea side had in a very specific system.
"He gets the most out of his players and I can only very much appreciate his work."
Martinez also expressed his thoughts on Belgian national team forward Divock Origi, who been linked with a move to Inter among other clubs during the January transfer window.
"He is a great talent," Martinez said of the Liverpool striker.
"From a very young age he achieved a high level of performance.
"In 2014 he was a starter in the World Cup in Brazil, seven years have already passed since then.
"He remains a young athlete, who, despite having scored historic goals in the Champions League and Premier League with Liverpool in the last three seasons, has not had the playing time expected.
"He is a player who is not afraid, nothing is too big for him, so much so that he has had that success I was talking about before.
"What is certain is that he needs to play more, and have a more central role."
Martinez proceeded to speak on promising youngster Zinho Vanheusden, who is currently owned by Standard Liege, although Inter have an option to buy him back.
"Without a doubt Zinho has incredible potential.
"It is too bad he got injured just shortly after his debut with the national team.
"He is a born leader, it is very difficult to find players with his skills set.
"There are good defenders and forwards and he is skilled in both areas, but being at a leader at his age is something that neither you nor I have.
"In addition to having this great quality, he has great technique, he is a modern footballer."
The Spanish tactician then went on to speak about two young Belgian players currently in Inter's ranks, Tibo Persyn and Xian Emmers.
"The whole world has good memories when Belgium and Inter unite.
"Tibo is growing in what is a very important position in our team.
"Our young people have to learn three different languages ​​from an early age and this allows you to grow abroad and be very adaptable.
"The players you mentioned prove it, when you have to mature it doesn't matter if you are out of your comfort zone, you have the skills to demonstrate your qualities."
Martinez was also asked about Inter's Serie A title chances and confidently said: "I am pretty sure that Inter will win the Scudetto this year."