Christian Eriksen Could Be 'New Signing' For Inter After Milan Derby Joy, Italian Media Suggest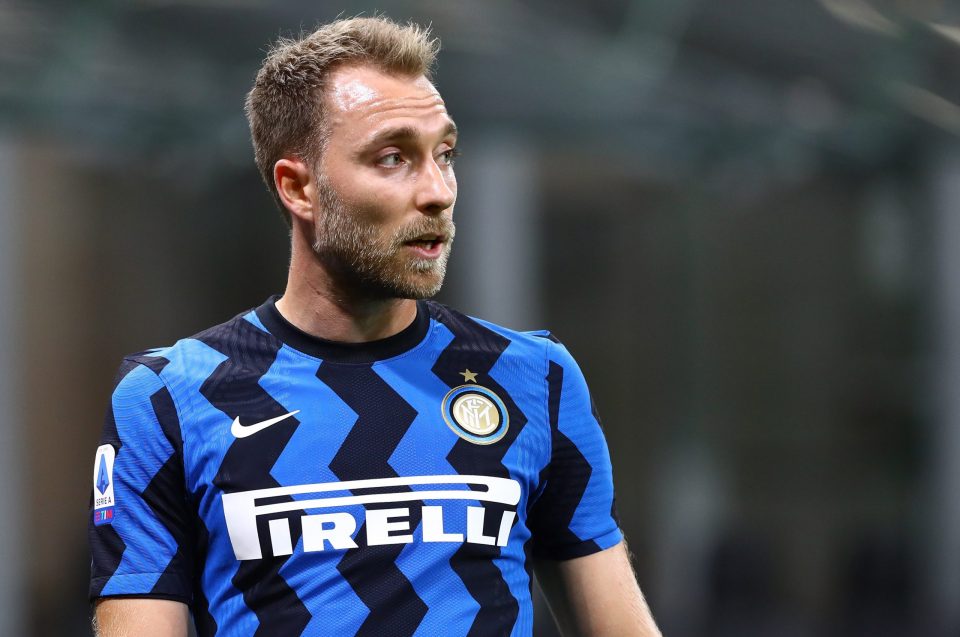 Christian Eriksen could be like a new signing for Inter off the back of his winning goal in the Milan derby, according to one Italian media report.
As per Gazzetta dello Sport's print edition, after Eriksen's derby heroics on Tuesday, everything is possible for the Denmark international, who has largely struggled in a Nerazzurri shirt since his arrival at the club a year ago.
Perhaps it is still too early to definitively suggest that Eriksen's future can be changed at Inter, but what is certain is that things have definitely changed compared to a month ago when he seemed certain to leave in January.
Antonio Conte is trying to adapt Eriksen to the regista role and he could well be the player the Nerazzurri have been missing, the back-up to Marcelo Brozovic in that position.
Gazzetta's report argued that while Eriksen may never become a legendary play-maker like Andrea Pirlo, he could still represent an extra option for Inter when it comes to unlocking defences late on in matches.
Conte now has another weapon in his arsenal for Inter's Serie A title bid.