Inter Could Send Andrea Pinamonti To Roma As Part Of Dzeko-Sanchez Swap, Italian Media Reports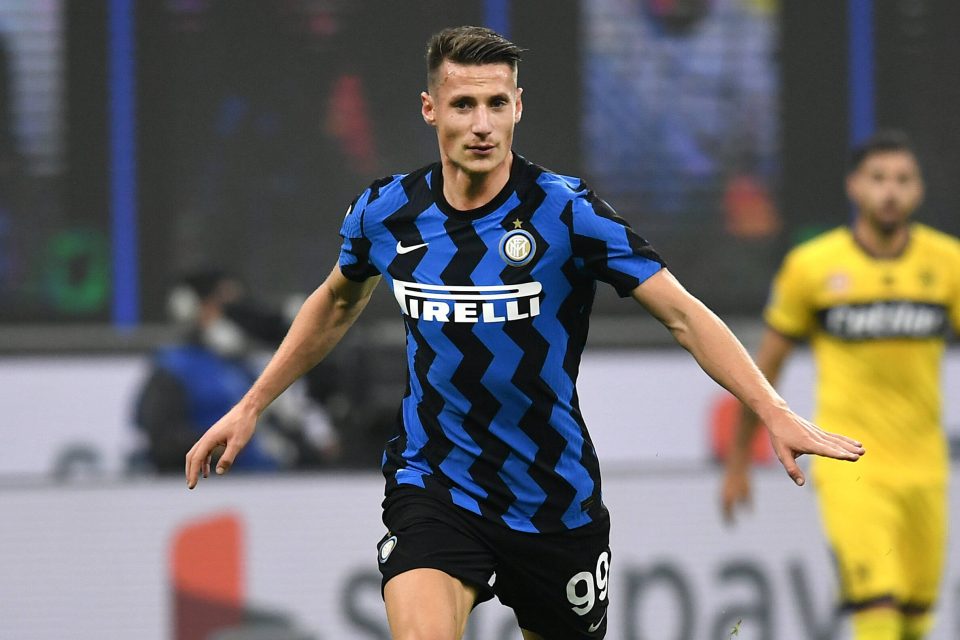 Inter could send Andrea Pinamonti to Roma as part of their swap deal involving Edin Dzeko and Alexis Sanchez, according to an Italian media report tonight.
The clubs' sporting directors Piero Ausilio and Tiago Pinto met in Milan earlier to try and reach an agreement for a surprising last-minute exchange, which would see Dzeko and Sanchez switch clubs on six-month loan deals.
As per Gazzetta dello Sport's online edition, the sticking point for the swap is the €3 million gap in taxes between the two players' salaries, which would require Inter to pay Dzeko a lot more than they are currently paying Sanchez, even though their net wages are similar.
In order to bridge the gap, therefore, Inter may give Pinamonti to Roma to prevent the Giallorossi having to pay a fee to make the deal work.
Italy's 'decreto crescita' law means Inter only have to pay 50% of the tax attached to Sanchez's €7 million annual salary, because the Chilean lived abroad for at least two years prior to 2019.
Dzeko, who earns €7.5 million annually after tax, has been in Italy since 2015 after joining Roma for Manchester City, meaning Inter would not have the same advantage while paying his wages.
The Milanese publication's report said Antonio Conte is a big admirer of Edin Dzeko and would be happy to welcome the Bosnian to Inter, while Roma boss Paulo Fonseca would need a forward like Sanchez.
The deal hinges on the two clubs finding an economically satisfactory solution for all parties.