Inter's Alexis Sanchez Pushing To Join Roma In Edin Dzeko Loan Swap, Gianluca Di Marzio Reports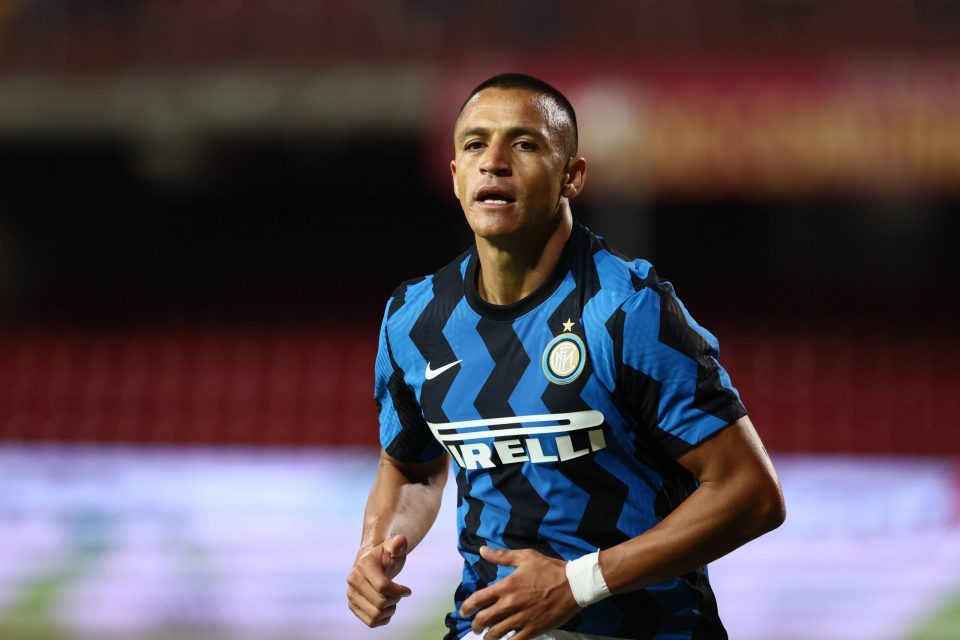 Alexis Sanchez is strongly in favour of Inter and Roma's idea to swap the Chilean forward with Edin Dzeko, according to Gianluca Di Marzio.
Both clubs will spend the night reflecting on the pros and cons of a loan exchange between the two forwards, following a meeting between sporting directors Piero Ausilio and Tiago Pinto in Milan tonight.
Inter are said to be 'very tempted' by the prospect of delivering Dzeko to Antonio Conte, who has always wanted to sign him ever since he was appointed by the Nerazzurri in 2019.
Sanchez, meanwhile, has told his agent to push to ensure the deal goes through, with the former Manchester United striker convince he will get more game time under Paulo Fonseca in the capital.
Di Marzio said Roma had received a negative reaction from supporters online to the rumours suggesting they would send Dzeko to Inter, with new owner Dan Friedkin eager to think carefully before giving the deal his final approval.
Fonseca has no intention of reintegrating Dzeko into the Giallorossi's squad, however, meaning it is more than likely the swap will take place.
The biggest obstacle facing Inter and Roma is the €3 million gap in Sanchez and Dzeko's salaries before tax, with the Chilean earning less.
Roma must decide whether they wish to bridge this gap somehow within the deal, because Inter cannot afford to add an extra €3 million to their wage bill between now and the end of the season.
A report from Gazzetta dello Sport tonight claimed Inter could send Andrea Pinamonti to the Giallorossi alongside Sanchez as a way of getting round the economic issue.