Player Ratings Inter 4 – 0 Benevento: Romelu Lukaku & Lautaro Martinez Run Riot At The San Siro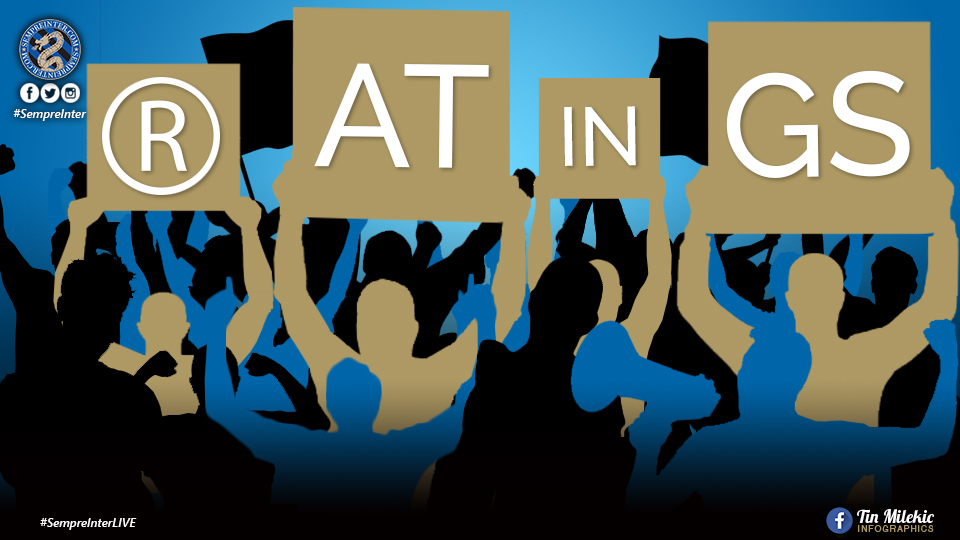 Another game against Benevento, another game where Inter broke the deadlock early. Once that Eriksen cross/free kick was deflected past Montipo it was all one-way traffic.
Benevento failed to even take a shot on the Inter goal in the entire 90 minutes. The first half provided little in terms of goal mouth action.
Lautaro looked lively in the second half and his work was rewarded with a goal, ending his draught that had lasted 4 weeks.
His closing down resulted in a unintended assist for Lukaku who scored from both his shots to complete the rout.
Samir Handanovic – 5.5: Benevento had zero attempts on goal during the 90 minutes. Handanovic should invest in an e-reader for nights like this. Just the one clearance to make.
Milan Skriniar – 6: One minor mistake in the first half, but overall, just dominated any attackers that came in his way. Looked a little tired before he was subbed off.
Andrea Rannochia – 6: The difference with De Vrij is clear to see, but Lapadula did not pose much of a challenge. A couple of dangerous moments but that is to be expected.
Alessandro Bastoni – 6.5: Alessandro was in the wars as he got involved in a lot of hard tackles. As is now standard, his movement and positioning are exemplary for his age.
Achraf Hakimi – 6: Achraf got a lot of the ball in space but Benevento piled the numbers up in the box. He is not playing by his instincts when he gets in good positions.
Nicolo Barella – 7: Maybe it is not just a purple patch of form. Few players live up to the hype their youth creates. Barella is playing on a different planet now. Quality.
Christian Eriksen – 7: If anyone wants to explain the importance of confidence, Eriksen is a great example. Not the best game defensively, but he will learn not to make dangerous passes.
Roberto Gagliardini – 6: Usual Gagliardini game. Covered a lot of ground and provided the steel that Conte requires in his midfield. Did not provide any quality with the ball.
Ivan Perisic – 5.5: Ivan covered a lot of the ground but could not make the sort of impact he used to. Not much defensive work to do, did not manage to create openings.
Romelu Lukaku – 7.5: In the first half Glik and co cut off his supply and his passing options. When the game opened a bit, he got 2 chances and he converted both. Clutch.
Lautaro Martinez – 7.5: Managed to make the sure-shot goal chances very complicated and difficult. Finally, a shot went in and it some grinta resulted in a nice assist as well.
Arturo Vidal – 6: Brought on to keep the play ticking and getting some rest in for Barella as Inter's fixture list is packed. Ensured that Inter did not lose control one bit.
Alexis Sanchez – 6.5: 15 minutes of absolute quality. Sanchez had a good outing in the mid-week and seemed to be back in form. The assist to Lukaku confirmed that tonight.
Stefan De Vrij – 6: Just like Stellini brought on Vidal to give Barella a break, Stefan was thrown on for Skriniar who really looked out of fuel. Not much to do defensively.
Stefano Sensi – N/A: Even in the 10 minutes he played, Stefano showed that he knows Conte's 3-5-2 like the back of his hand. Good movement and just one incorrect pass.
Andrea Pinamonti – N/A: Inter's fourth striker exists. Looked lively in his 10 mins or so and with a little bit of luck could have beaten Montipo with his first touch and shot.
Antonio Conte – 6.5: The first half seemed like Inter got their gears stuck. Early lead helped settle and calm the nerves and once Lautaro scored, it turned to a boring win.
Fabrizio Pasqua – 5.5: Turned down two penalty calls in the first half that could have been given. His VAR assistants can be blamed for that. Got the easy decisions right.
Inter – 7: Eriksen suddenly looks like a decent midfielder. After an ugly first half, Inter played better. Lautaro, Lukaku back on the score-sheet together.
Agree? Disagree?
Let us know in the comments below or hit us up on Twitter and Facebook.