Watch – Reaction | Inter – Benevento | The Lautaro Martinez & Romelu Lukaku Show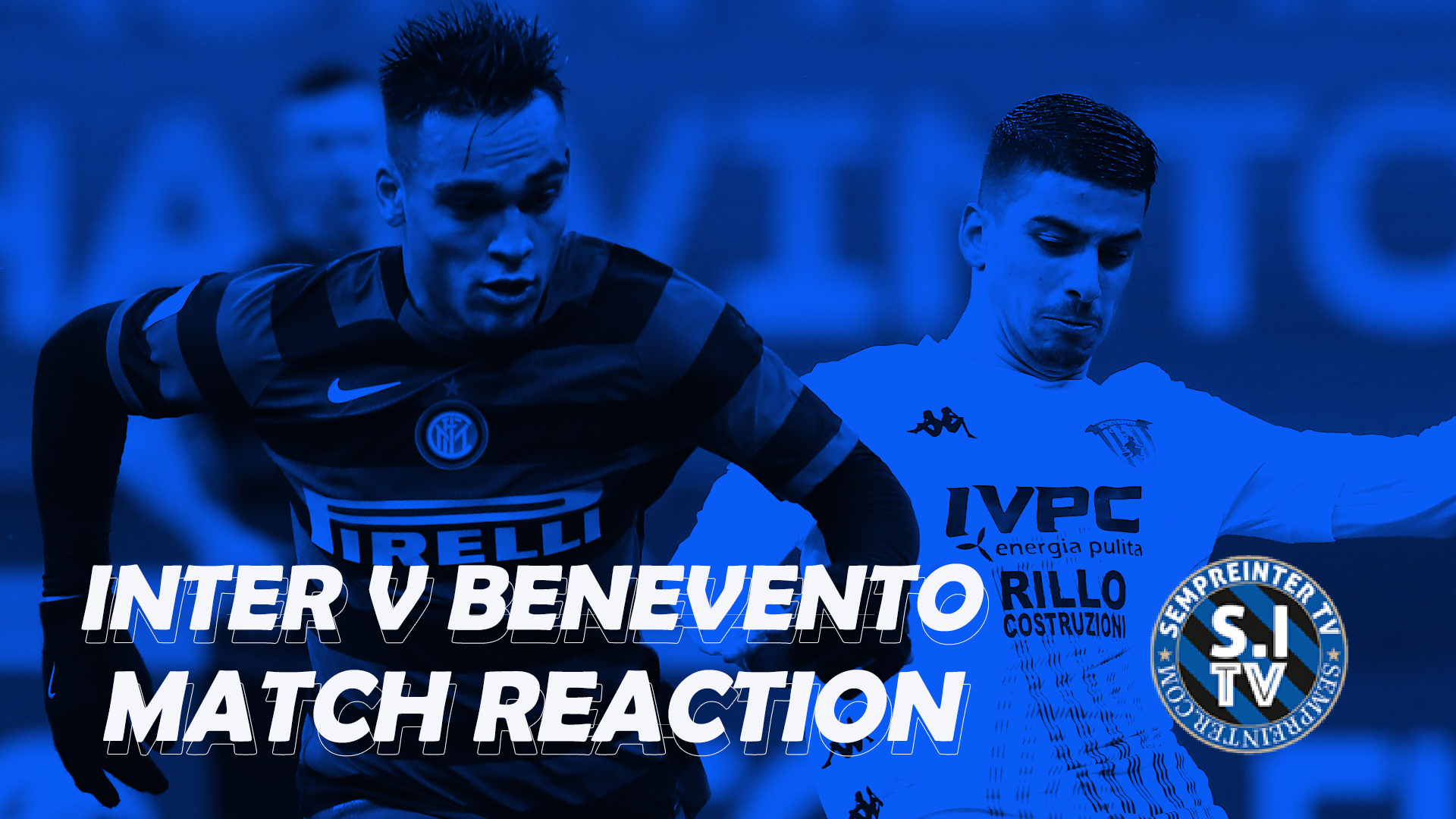 In the latest SempreInterTV video, host Michael Findlay reacts to Inter's comfortable 4-0 win in their 20th Serie A match of the 2020/21 season which came at home to Benevento on Saturday evening at San Siro.
Michael discusses topics including:
Christian Eriksen growing
Romelu Lukaku and Lautaro Martinez back scoring
Andrea Ranocchia's performance
Agree or disagree? Let us know what you think in the comments below and don't forget to subscribe to SempreInterTV for much more exclusive content from SempreInterTV.