Inter Slowly Solving Christian Eriksen Puzzle With Dane Learning New Play-Maker Role, Italian Media Argue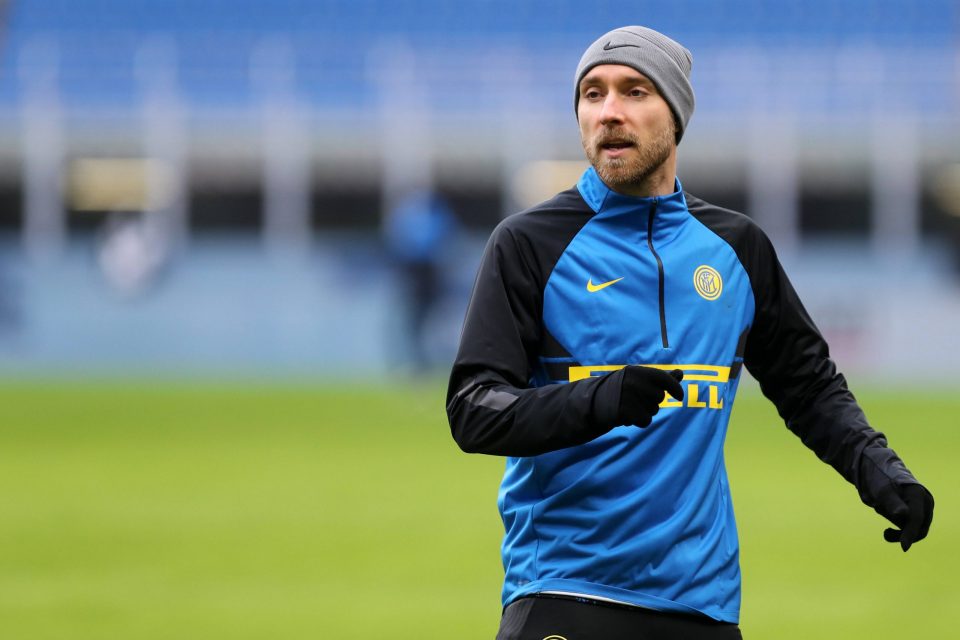 Inter are on course to finally solve their Christian Eriksen puzzle, according to a report in Italy's newspapers today.
Eriksen has played as a 'regista' in recent matches and while he is still learning the new position, Corriere della Sera's print edition have argued that if given time and space by his opponents, the Danish international can become a lethal figure in Antonio Conte's side.
The 28-year-old had a 90% pass success rate from 130 passes played during Saturday's 4-0 win over Benevento, as well as covering over 12 kilometres during the course of the match at San Siro.
He delivered the free-kick which Riccardo Improta directed into his own net for Inter's opener, he hit the crossbar with another deflected effort and also played a fine 40-metre pass to Achraf Hakimi during the first half.
CdS argued Eriksen still needed to improve the defensive side of his game if he is to make a success of his new position, highlighting 'a lack of determination' while tackling to win the ball back and his difficulties when protecting Inter's back three.
The report said he would need to be tried out against more demanding opposition before Inter can be sure he will be a success in that role, albeit acknowledging it was always going to take time.
"Eriksen was a puzzle with a load of pieces mixed up in the box, now the picture is starting to become a bit clearer," the Milanese news outlet said.
"He's just missing two ingredients to become a new player: intensity and dynamism."