Ex-Nerazzurri Forward Antonio Cassano: "Inter's Christian Eriksen Could Be Antonio Conte's New Pirlo"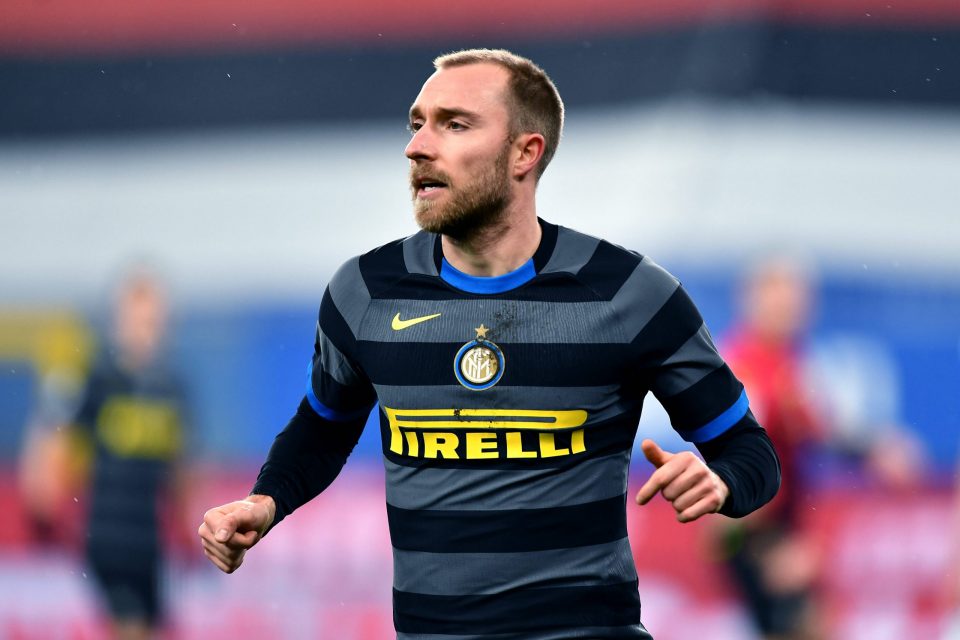 Christian Eriksen could become Antonio Conte's new Andrea Pirlo at Inter, according to the Nerazzurri's former forward Antonio Cassano.
Eriksen has been used as a regista in recent games, as opposed to an attacking midfielder, and the early signs from the Dane in his new role have been promising, with many believing it could be a turning point for the 28-year-old in Milan.
He will not start tonight's Coppa Italia semi-final at home to Juventus but impressed in Saturday's 4-0 win in Serie A over Benevento.
"We are talking about a great champion with Eriksen," Cassano said while speaking to Christian Vieri on Vieri's Twitch channel, Bobo TV.
"He just needed confidence.
"It's not as if he only learned how to play football today.
"Conte is changing his mind on Eriksen, I hope he can give him continuity to gain confidence.
"I always remember Pirlo though.
"Conte's idea for his team at Juventus didn't have Pirlo in it.
"Then he found Pirlo and played him, after some encouragement from the senior figures in the dressing room.
"He invented the 3-5-2 system and won everything."
Cassano then went on to draw a comparison between Eriksen and Real Madrid's one-time Ballon d'Or winning midfielder Luka Modric.
"Eriksen is a less strong version of Modric, but the Croatian wouldn't play for Conte either because he doesn't defend.
"What's for certain is that Conte won't play Eriksen in the important matches, it'll be Marcelo Brozovic in midfield with Arturo Vidal perhaps as his first replacement.
"Eriksen will start in the easy games, like against Benevento."
Eriksen has made 16 appearances in all competitions for Inter this season, scoring once in last week's 2-1 win against AC Milan in the Coppa Italia quarter-finals.
Conte's side will face Napoli or Atalanta in the final if they can get the better of his former side Juventus during their two-legged Derby d'Italia semi-final, with the return game scheduled for next Tuesday.