Cagliari Keeper Alessio Cragno's Agent: "Premature To Discuss Replacing Samir Handanovic At Inter"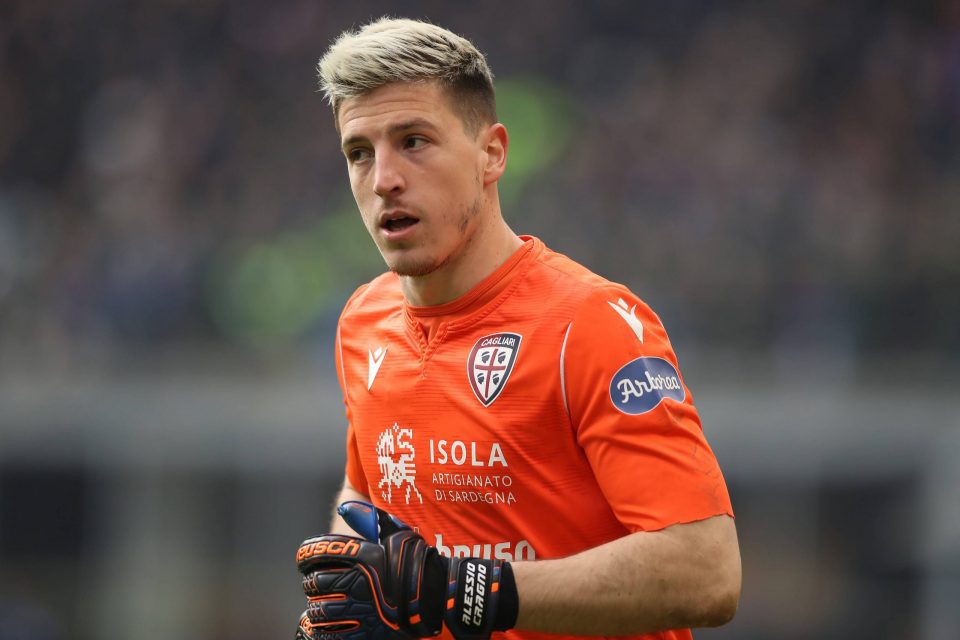 It is still too early to think about the possibility of Alessio Cragno replacing Samir Handanovic as Inter's number one goalkeeper, at least according to the Italian's agent.
Handanovic has come in for a lot of criticism this season having made several mistakes – including one in last night's 2-1 defeat to Juventus in the Coppa Italia – and with the Slovenian now aged 36, the time is coming when Inter will have to replace him.
Cragno is one of the goalkeepers to have been most heavily linked with Inter to replace the veteran Slovenian shot-stopper, but his agent Eugenio Battistini thinks it is still too soon to be talking about it.
In an interview with Battistini, Italian news outlet Minutidirecupero.it pointed out that Cragno is one of the first search results on Google when searching for Handanovic's replacement.
"Well we have to trust them then as Google knows everything," he joked.
"We can see that Google has also become the new CEO of Inter.
"But I think it is premature, we just finished a strange transfer window, at times disturbing, and the next window is still a long way off.
"Football people are always in contact with one another, but there is no news in this respect."
Asked if there have been any offers, Battistini urged the news outlet to speak to Cragno's current club Cagliari instead of him.
"There's nothing more to say.
"Whether or not there have been offers, you have to ask Cagliari, not me.
"I don't think so, at least we haven't received any real offers."
Cagliari produced a string of saves in a very impressive performance for Eusebio Di Francesco's side when they hosted Inter in December, but it wasn't enough to stop the Rossoblu falling to a 3-1 defeat at the Sardegna Arena.