Ex-Nerazzurri Defender Massimo Paganin: "Inter Can Still Reach Coppa Italia Final"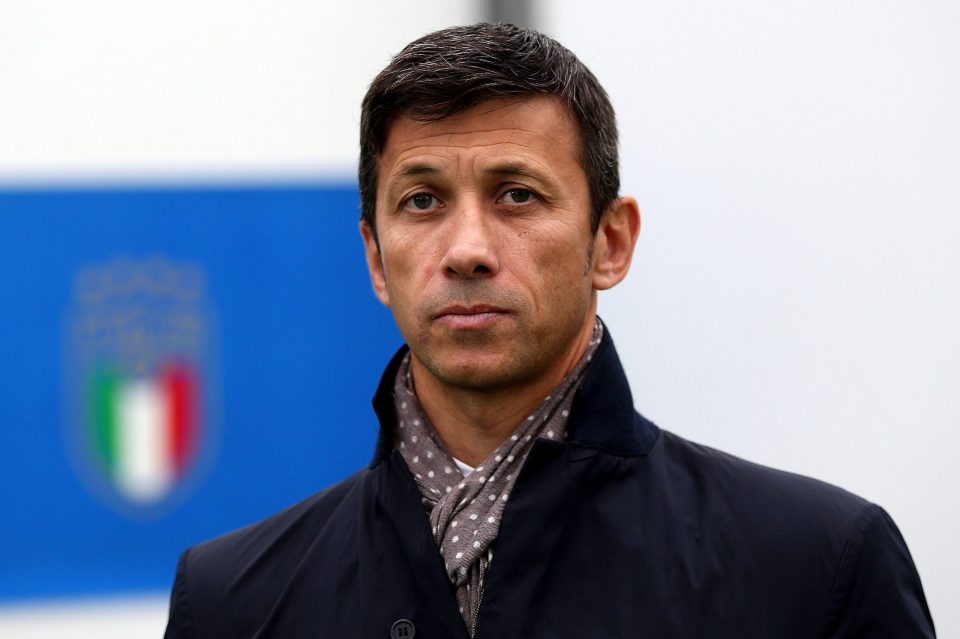 Former Inter defender Massimo Paganin is still confident the Nerazzurri can reach the Coppa Italia final.
Antonio Conte's side lost 2-1 to Juventus in last night's semi-final first leg despite taking an early lead at San Siro through Lautaro Martinez.
Inter must now score at least two goals in Turin on Tuesday to stand any chance of winning the tie, which would put them in a final against Napoli or Atalanta.
"The performance remains and this is the most important thing," Paganin remarked in an interview with Italian news outlet PassioneInter.com after the Derby d'Italia defeat.
"There were two notable absences in Romelu Lukaku and Achraf Hakimi.
"The Inter squad is not yet at the level of Juventus, the club is working on it.
"It is clear, however, that the absence of two players like them, at this moment, made a bit of an impact, without detracting from those who played.
"Inter played two games in a short time against Juventus, deservedly winning in the league while yesterday the team started nervously.
"They gave two gifts to Juventus due to the tension in such an important match.
"Moments like this happen throughout the season, unfortunately it happened against Juventus.
"In the second half the team managed to overcome the difficulties from a mental point of view, they came out very well and created a lot.
"The result could have been different.
"The performance was there and Inter's development continues."
The second leg of the match is scheduled to take place in six days and Paganin shared his belief that Inter can go to Turin and get a result, just like Juventus did when they came to Milan last night.
"Things are very open still.
"Seeing as Juve achieved a result at San Siro, Inter can get a result at the Allianz Stadium.
"It won't be easy because Juve know how to manage certain situations and matches, but Inter can overturn the result."
Paganin then went on to discuss Inter's upcoming league match with Fiorentina and praised Conte for the job he is currently doing at the Nerazzurri.
"Conte will prepare for the match against Fiorentina, it is an important match in which we must once again demonstrate that we have grown mentally.
"This year Inter have never completely messed up a match, except perhaps for the one in the Champions League with Real Madrid, and let's not forget about the problems Inter had when the season began between COVID-19 positives and injuries.
"Conte is raising the bar a lot and is succeeding."
Paganin then went on to express his thoughts on the major misunderstanding between Samir Handanovic and Alessandro Bastoni last night which ultimately gifted Juventus their second goal.
"Something similar happened to me once at Bologna.
"The split second you have in these situations is very minimal, you have to make a decision immediately.
"Bastoni invited Handanovic to stay in goal in order to pass back to him but Samir had already made a decision.
"It can happen and there was an error in communication but both must put the error behind them."
In conclusion, Paganin addressed the lack of contribution made by Alexis Sanchez on the goal-scoring front this season.
"Conte just wants to appreciate Alexis, because he can do much better.
"In my opinion he is doing very well, in the role he is in because he has a certain way of shooting and passing that only Eriksen has.
"Conte only wants a few more goals from Sanchez considering that Lu-La have scored more than 30 goals between them this season, but the third-choice striker must score more.
"Numbers matter to a forward and Sanchez has made himself available to the team, he has an important role and will have an opportunity to score in the next few matches.
"I am convinced about this because he has room for improvement."