Ex-Inter Midfielder Antonio Manicone: "Marotta & Conte Must Isolate Nerazzurri Players From Off-Field Issues"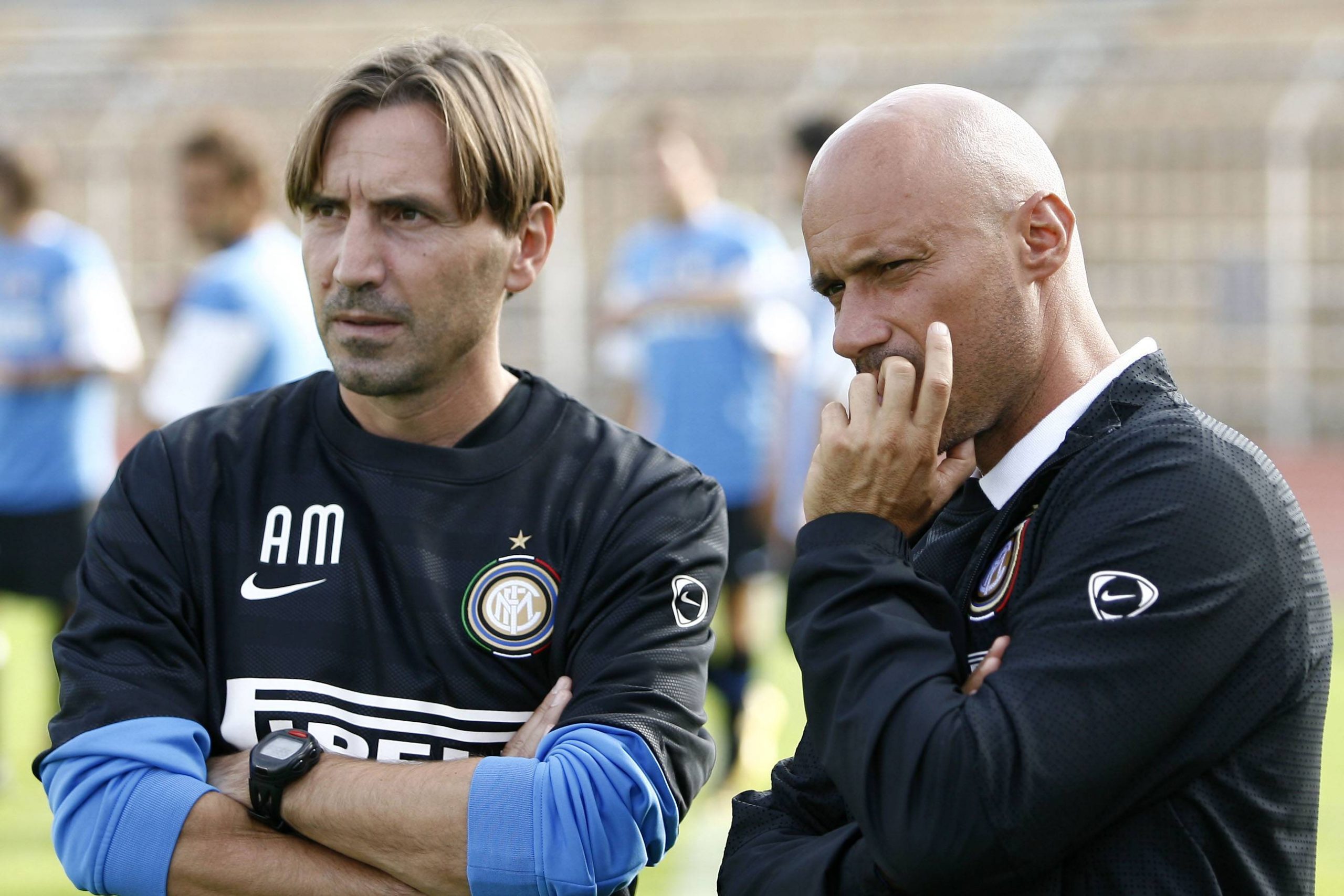 Antonio Conte and Beppe Marotta have one big challenge during the second half of the season, according to former Inter midfielder Antonio Manicone.
The Nerazzurri are in choppy waters away from the pitch, with owners Suning reportedly looking to sell the club amid a serious lack of liquidity.
Manicone experienced a similarly turbulent period during his time with the club, when Ernesto Pellegrini sold Inter to Massimo Moratti in the mid-1990s, and encouraged Conte and Marotta to take a leaf out of Pellegrini's book.
"Pellegrini was very good," Manicone, who had two spells at Inter totalling five years, told Tuttosport's print edition today.
"He isolated the team from all external rumours.
"We only thought about playing and it was decisive for our success.
"I believe that the club, and I am referring to Marotta and Conte here, given the physical distance of the ownership, should try to repeat Pellegrini's modus operandi and make sure the off-field issues do not affect the Inter players.
"They are great professionals and they will make this happen."
Manicone then went on to express his thoughts on the Inter side and Conte as a coach.
"Inter are strong in all departments.
"I have faith in them to win the title as the Nerazzurri will not suffer the wear and tear you get from playing in European competitions and in the Coppa Italia it is not over yet.
"What do I think of Conte? I can only speak well of him.
"Away from football he is sociable and playful while on the pitch, he demands a lot.
"In football you have to be strict and enforce the rules.
"It is no coincidence that he has achieved great success."
Next the current Switzerland assistant coach spoke on Inter's upcoming Serie A match, which comes tomorrow away to Fiorentina.
"They are a team that is doing well while the Nerazzurri have to achieve a result to put pressure on their rivals.
"The attitude shown in the game will count for a lot.
"Inter also had it against Juventus, regardless of the defeat suffered."
In conclusion he was asked whether he fears Juventus or AC Milan more in the title race.
"I'm worried about Inter themselves," he argued.
"If the Nerazzurri were to express themselves at 100%, they can go very far."