Inter Forward Lautaro Martinez: "Antonio Conte Playing Crucial Role In My Development"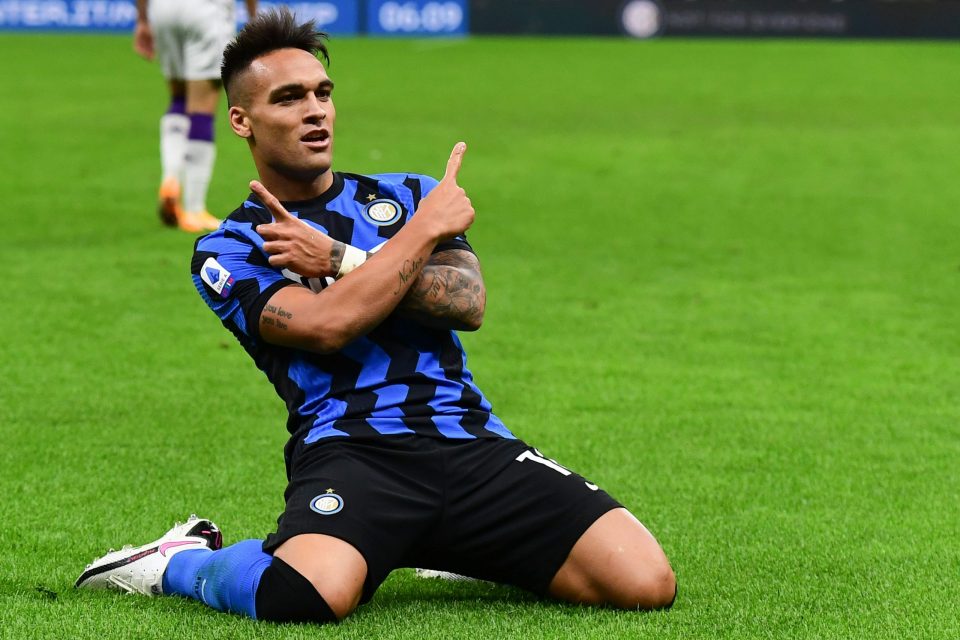 Inter striker Lautaro Martinez has thanked Antonio Conte for helping him develop as a player since his arrival as head coach.
Lautaro joined Inter from Racing Club in the summer of 2018 but struggled for game time under Luciano Spalletti during his first season in Italy.
Conte's appointment the following year changed everything for El Toro, though, who has become irreplaceable for the Nerazzurri in the 18 months since.
"Conte tries to make you feel better, both physically and mentally," the 23-year-old explained in an interview with Sport Magazine, as quoted by Italian news outlet FCInter1908.it.
"He played a very important role for me when he arrived, he made me develop and I still want to get better.
Lautaro was then asked about Inter's chances of winning the Serie A title this season, arguing it was possible but without wanting to get too carried away.
"We have a good group of players, even if we all come from very different backgrounds," he explained.
"At first we had to adapt, but today we are where we want to be.
"If we can work even harder and create a more cohesive group, we can do it.
"Juventus have dominated the league for a long time but now things are more evenly balanced.
"The COVID-19 pandemic and the introduction of five substitutions have changed things a bit.
"Among the other teams, I like Atalanta and Roma's style of play."
Lautaro also spoke about his attitude on the pitch and how he feels and acts when things do not go as he would like.
"I want to play, score and win," he assured.
"My partner Agustina sometimes tells me that I should take advantage of the good times and have more patience when things don't go well.
"But if I miss or fail to score a goal, I feel terrible, even though I know that mistakes are what keep you going.
"After a defeat, I don't speak to Agustina and I don't even speak to my father."
Lautaro has made 29 appearances in all competitions for Inter this season, scoring 12 goals and providing six assists for his teammates.
He was on target for the Nerazzurri as recently as Tuesday, but it wasn't enough to stop Conte's side losing 2-1 at home to Juventus in the first leg of their Coppa Italia semi-final.
Conte is expected to rest Lautaro tomorrow when Inter visit Fiorentina for matchday 21 of their Serie A campaign.