Inter Treble Hero Samuel Eto'o: "Honoured To Win Club World Cup With Nerazzurri"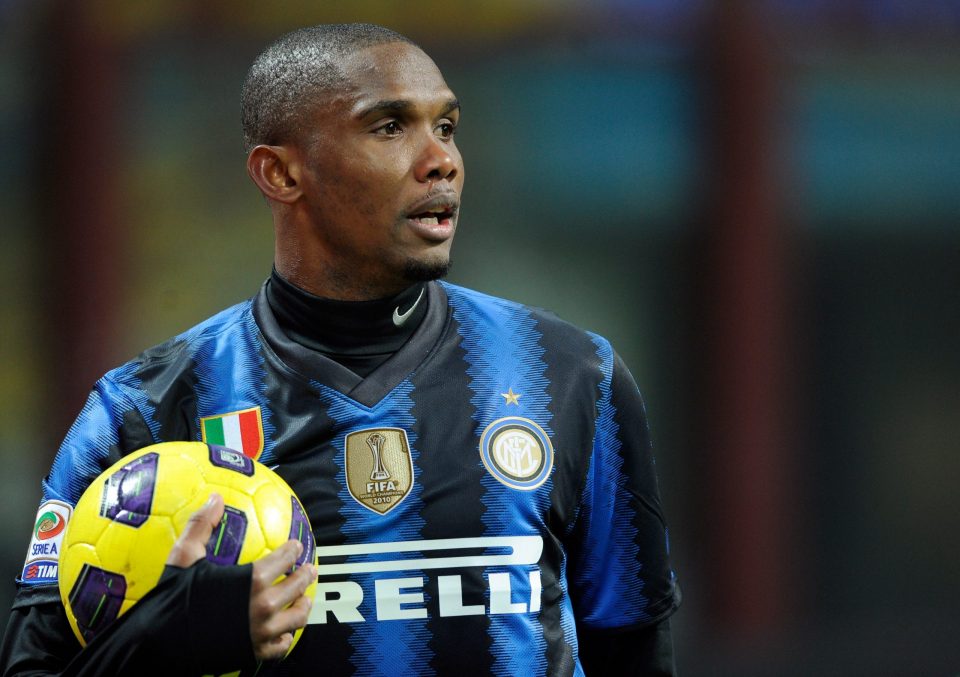 Inter's former striker Samuel Eto'o still has fond memories of winning the FIFA Club World Cup with the Nerazzurri.
The latest edition of the tournament began on Monday in Qatar, having been postponed from 2020 following the outbreak of the Covid-19 pandemic, with Champions League holders Bayern Munich as Europe's sole representatives.
Eto'o was part of the Inter side that became world champions in 2010 under Rafa Benitez, scoring the Nerazzurri's second goal in their 3-0 win over Congolese outfit TP Mazembe in the United Arab Emirates.
"My memories of the FIFA Club World Cup could not be better, because I won the final with Inter 11 years ago," the former Cameroon international recalled in an interview with world football's governing body FIFA.
"For the first time, I had the pleasure of playing in a final against a very beautiful African team, TP Mazembe."
The former Barcelona striker then went on to discuss what it meant to be able to face off against a team from the continent he comes from, Africa.
"I had a lot of emotions for this match for my continent, Africa, and for my duty to ensure victory for Inter.
"It was an honour to win the competition with Inter for the first time in the club's history and to share this victory with my brothers from TP Mazembe.
"After the match, I went to their dressing room, I stayed a while, and I shared the moment with the players from TP Mazembe."
Eto'o, who was integral in Inter's historic treble win during the 2009-10 season, then went on to discuss what it meant to him to be named the best player of the tournament, the year that Inter won the competition.
"These are great memories for me, especially as I also won the Golden Ball," he added.
"Winning this honour was a surprise for me, but made me very happy.
"It was the first time an African player won this award at the competition, so it was a great honour."
In conclusion, Eto'o argued that Qatar, where he finished his career with Doha-based Qatar SC, is ready to host the competition and spoke on what it will be like for the players competing.
"From my role as an ambassador, I know Qatar is ready and very much excited to host the FIFA Club World Cup.
"I know from my experience as a player that this will be a privileged moment for the players competing at the tournament and it will create many happy memories for them to look back on."
This year's final is scheduled to take place on February 11 at the Education City Stadium in Al Rayyan.