Inter President Steven Zhang Has 45 Days To Find $200 Million For Nerazzurri, Italian Media Warn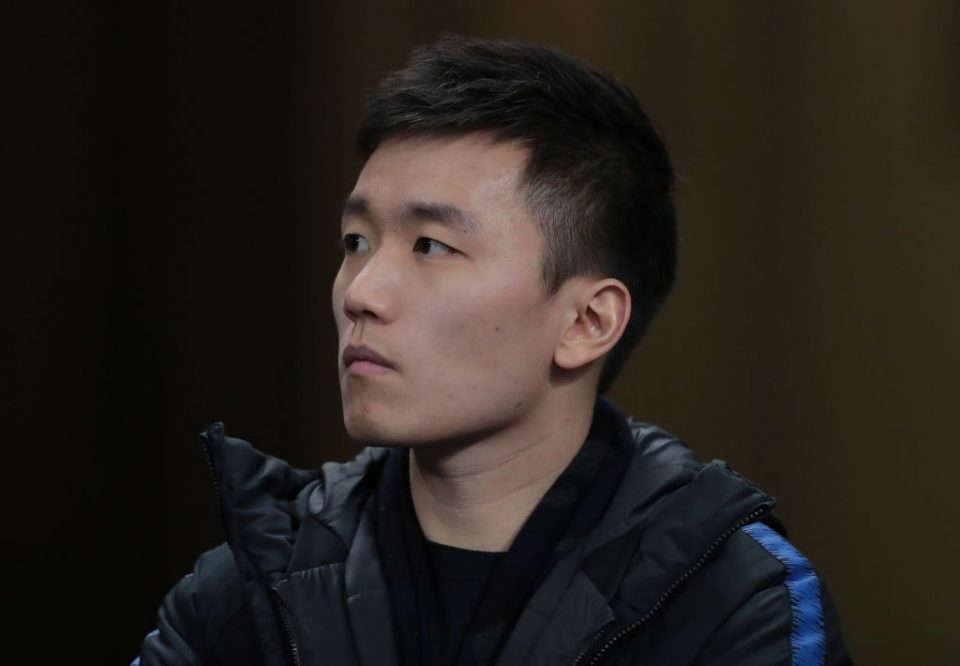 Inter have six weeks to find $200 million before the club's financial situation becomes critical, according to an Italian media report today.
The Nerazzurri are suffering from a great lack of liquidity due mainly to the impact COVID-19 has had on club finances, along with Chinese government restrictions regarding exporting of capital.
As per Corriere dello Sport, Inter president Steven Zhang has a maximum of 40-45 days to secure the necessary capital injection, but going beyond March 20 without those funds would be 'risky'.
Inter have several impending deadlines for payments to other clubs and UEFA, who could exclude them from European competition if they fail to comply.
The Rome-based publication's report also claimed BC Partners could raise their first offer to Suning upwards from €750 million, albeit not by much.
Suning cannot accept such a low offer because €400 million of that money would be used to refinance debts, enabling them to pocket a mere €350 million, far less than they have invested into Inter over the past five years.
EQT, Arctos Sports Partners, Temasek Holdings, Ares Management and a consortium formed by Fortress and Mubalada are all said to be interested in buying into Inter as well, some as majority shareholders and some on a minority basis.
It is understood that Suning would still rather sell only a minority stake, enabling them to retain control at Inter with a partner alongside.