Ex-AC Milan Coach Arrigo Sacchi: "Inter's Nicolo Barella Is The Perfect Modern Footballer"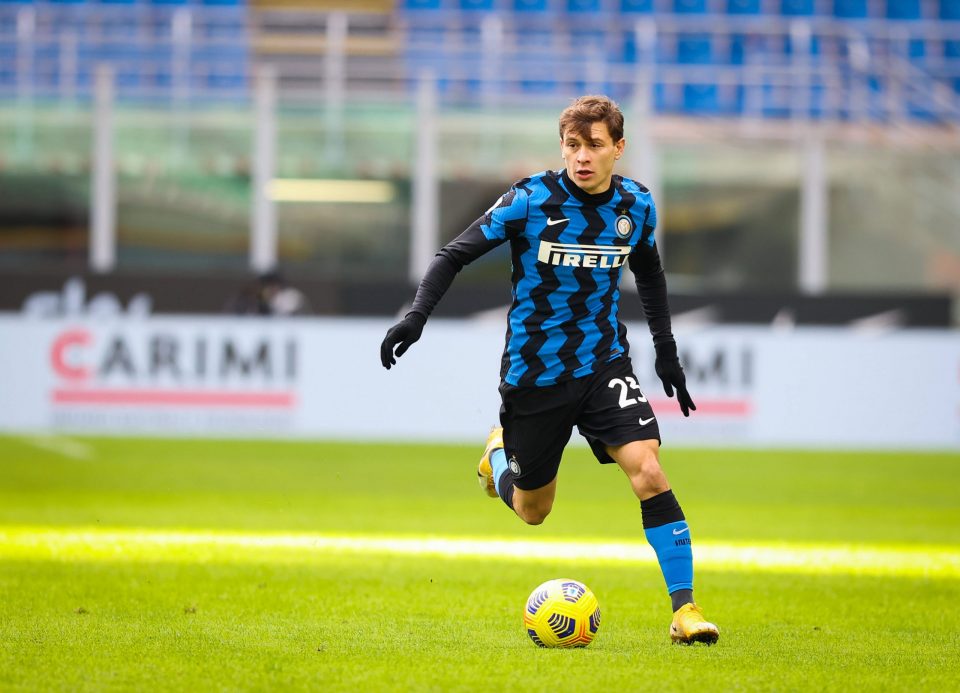 Nicolo Barella is the prototype of a modern footballer, at least according to AC Milan's legendary former coach Arrigo Sacchi.
Barella has been showered with praise throughout this season and was again decisive for the Nerazzurri on Friday, scoring the opening goal in Inter's 2-0 win way at Fiorentina.
Former Juventus man Claudio Marchisio suggested before the game in Florence that the 24-year-old was one of Europe's best midfielders at present, with Barella reportedly attracting interest from Real Madrid ahead of this summer's transfer window.
"Those looking for the prototype of the modern footballer should look at Nicolò Barella and they will be satisfied," Sacchi explained in his latest column for Italian daily newspaper Gazzetta dello Sport.
"The Inter player plays for the team and with the team, he attacks and defends, attacks with courage and fights to win the ball back.
"By doing so, he demonstrates that he possesses three fundamental qualities for a champion and they are intelligence, humility and knowledge.
"I've been following Barella since he was a kid.
"He came into Italy's youth teams when I was the Azzurri's technical director.
"He was not a phenomenon, he was physically frail, he did not have an incredible technique, yet he managed to reach very high levels.
"This shows that at the base of any successful career there is always hard work, training, the spirit of sacrifice and the desire to improve day after day.
"A detail that is far from negligible is the desire to put the group at the top of one's thoughts and in this way self-centeredness, a disease of modern football, is fought and defeated.
"Barella is proving to be a driving force.
"Inter, who beat Fiorentina, knew how to follow the example of this boy, who Antonio Conte is helping to develop."
Sacchi then went on to voice his opinions about Inter's performance in that win against Cesare Prandelli's side at the Stadio Artemio Franchi, which came thanks to goals from Barella and Ivan Perisic.
"Conte did well to motivate his team after a first half which left many doubts," Sacchi argued.
"In the second half, they looked like a different team and deserved the three points.
"Inter are great on paper, but they should acquire a winning mentality which comes as a result of the group's determination, its working capacity and its knowledge.
"Despite Conte's skills and determination, this goal has not yet been achieved.
"The second half helped the Nerazzurri to be optimistic.
"They played at a faster pace, the ball moved quickly, and they were more active and decisive in their press.
"As the philosopher Ralph Waldo Emerson said: 'Nothing important has ever been accomplished without enthusiasm.'
"Dragged along by Barella, Inter showed enthusiasm in the second half in Florence."
Sacchi, who is perhaps most famously remembered for the great success that he had coaching AC Milan in the late 1980s and early 1990s, then went on to discuss other players who impressed against the Viola.
"Achraf Hakimi and Perisic were much more productive and active.
"Romelu Lukaku was generous and important, albeit less brilliant than at other times this season.
"Marcelo Brozovic gave the team more tempo by playing with one or two touches and Arturo Vidal has the desire, but his condition is not optimal.
"Lautaro Martinez came off the bench and showed good application and the same goes for Samir Handanovic, who saved the lead with two big saves.
"The three defenders did well, even if each of them should be more involved in the build-up phase of the game."
Sacchi went on to conclude by sharing his belief that Inter can still get better, hinting at what would happen if the team are to follow Conte's ideas.
"Inter still have a lot of room for improvement," he suggested.
"If the Nerazzurri follow Conte, who is one of the best coaches in the world, in the end they will achieve their goals but remember that they need to be obsessed with football and perfectionism, otherwise they will not achieve their goals."
Sacchi concluded by heaping further praise on to the shoulders of Barella, who celebrated his 24th birthday on Sunday.
"The wonderful Barella, a modern midfielder, is an example for the whole group, who must follow his behaviour on the pitch and acquire the same mentality.
"I congratulate Nicolò so much and it is because I know him.
"I know that he will not let it go to his head and he will never lose the humility that distinguishes him."
Barella has been involved in eight goals for Inter in Serie A this season, a new personal record despite there still being 17 games left.
The former Cagliari midfielder is expected to start for Conte's side tonight in their Coppa Italia semi-final second leg against Juventus at the Allianz Stadium.