Inter Legend Julio Cesar: "I Left Nerazzurri For QPR Because They Tried To Cut My Salary"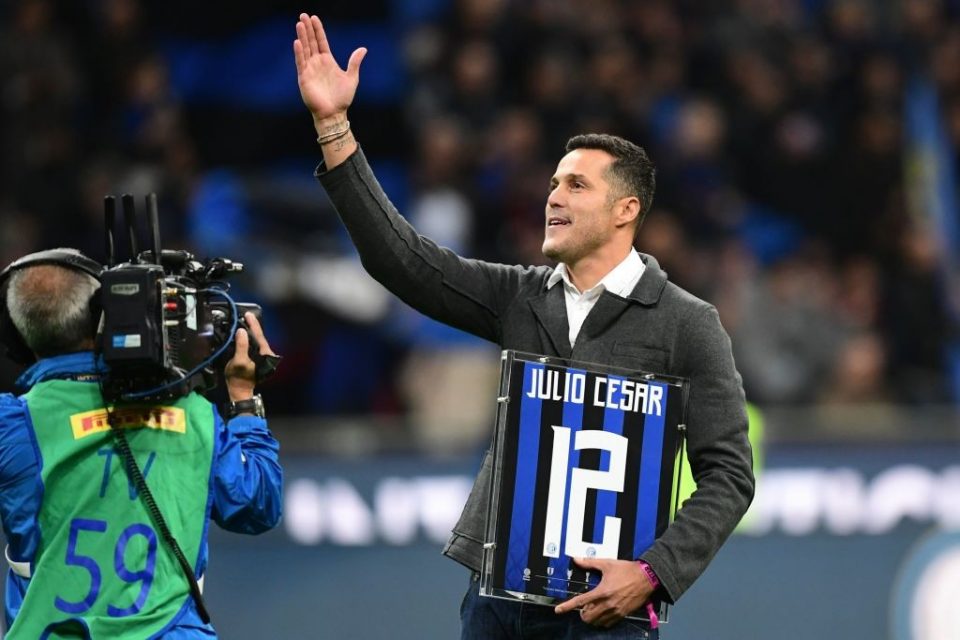 Inter's legendary goalkeeper Julio Cesar has revealed he decided to leave the Nerazzurri after they offered him a wage cut.
The Brazilian shot-stopper joined Inter from Chievo Verona in 2005 and enjoyed huge success during his time with the club, playing a crucial role in Jose Mourinho's treble-winning campaign in 2010.
Cesar left to join Queens Park Rangers in the Premier League in 2012 and today explained the reasoning behind the move.
"In 2012, after seven and a half years at Inter, I never thought I'd play for another club," he told the Players Tribune.
"I definitely never thought I'd end up at QPR.
"The whole thing was very difficult.
"Inter wanted to cut their wage bill and the squad began to unravel.
"They tried to lower my salary, which I felt was unfair, so I wanted to leave.
"It was all very sad."
Cesar then went on to reveal how his choices were very limited once he had decided to sever his ties with the Nerazzurri.
"I only had one offer on the table, from QPR," he revealed.
"As ever, the money was important, but I also believed in the project.
"The Premier League excited me and London is a great city.
"Yet nothing turned out as planned and we were relegated at the end of that season."
Cesar made 300 appearances in all competitions for Inter before his departure for England.
During his time at the club, he won five Serie A titles, three Coppa Italia titles, four Supercoppa Italian titles, one UEFA Champions League title and one FIFA Club World Cup title.
He announced his retirement in 2018 and played his final career match with Flamengo on 22 April in that year.