Cristian Ledesma: "Lazio Could Really Hurt Inter, Nerazzurri Not Obliged To Win Serie A Title"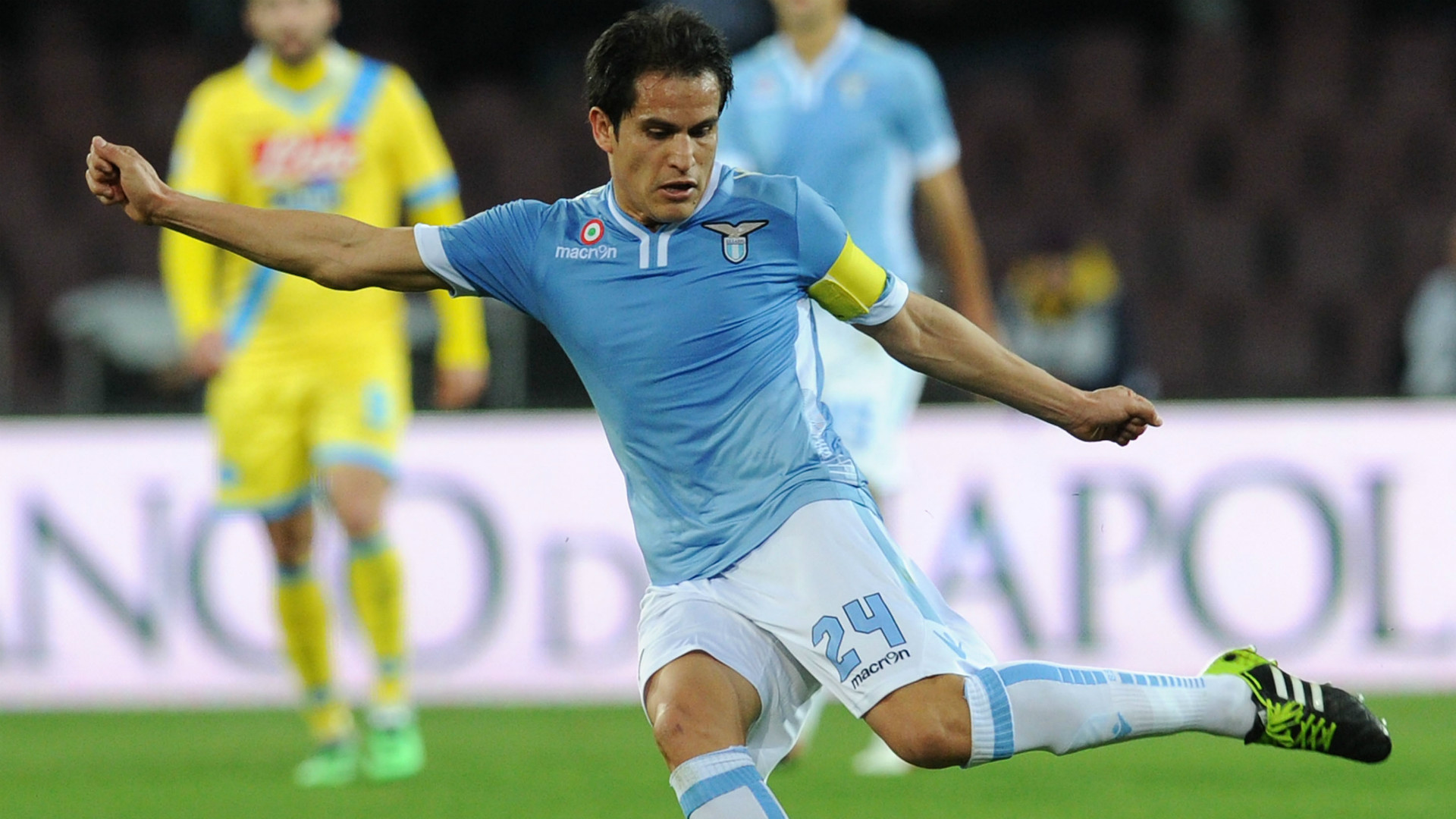 Lazio have the potential to seriously hurt Inter in tomorrow's Serie A match if they do what they do best, according to the Biancocelesti's former midfielder Cristian Ledesma.
Inter and Lazio are due to face off at San Siro this weekend and it will be the second time this season that the Milanese and Roman clubs play one another.
The previous meeting, which took place earlier on this season, ended 1-1 and Sunday's game has the potential to be pivotal in the Serie A title race.
"If Lazio do what they do best well, or rather looking for open space and attacking with quick transitions, they could cause Inter serious damage," Ledesma warned in an interview with Italian news outlet FCInter1908.it, ahead of the game at San Siro.
"Inter are a team who press hard but if they accept one-on-one situations in this match, it becomes ideal for Lazio in my opinion.
"I don't know if there will be any change on Inter's part.
"Inter could insist with playing the type of football they have and not change, knowing they face a team with speed and who prefer one-on-one situations, with quality players who can hurt."
Ledesma proceeded to downplay the idea that Inter have an obligation to win the Serie A title this season given their eliminations from European football entirely and more recently Coppa Italia.
"I think this is a mistake, if you feel obliged to win a Scudetto it is hard," he argued.
"In a short time under Antonio Conte, Inter have managed to change various dynamics in Italian football.
"Juventus have won nine Scudetti in a row and continue to be the favourites, I think, for the strength of the club, for their squad and for their long-term programming.
"Inter obliged to win? On the contrary, I believe they are doing very well with a coach who has started a new project in a short time and in a very short time is fighting in the noble areas of the standings."
The former Italian national team player then went on to admit that the club's current off-field issues could take their toll on the Inter players in the long-term.
"For sure in the long run they can have an impact, as much as the players and staff can say or we expect them to think only about what happens on the pitch, it is difficult.
"You know that there's a situation where you do not know if there will be a change in owners.
"When there is a change of ownership, things change a little and I think that in the long run the situation can have an impact if the situation is not put to an end soon.
"It doesn't give you stability and in the long run it can create problems."