Ex-Nerazzurri Full-Back Vratislav Greško: "Antonio Conte Is An Excellent Coach, Hope Inter Win Scudetto"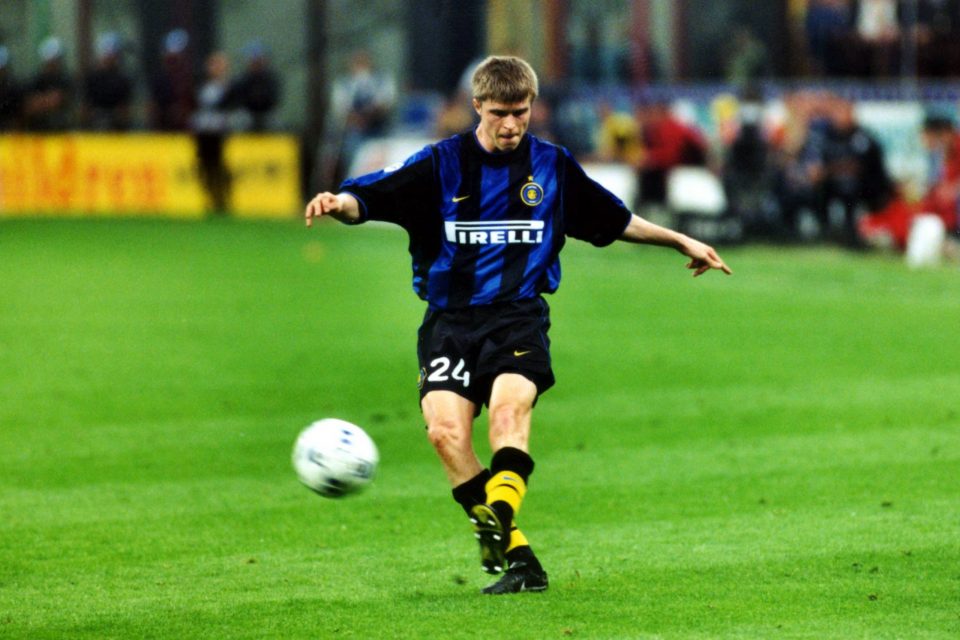 Former Inter full-back Vratislav Gresko says he hopes his former club can win the title this season, something he failed to do in his time in Milan.
Speaking in an interview in today's print edition of daily newspaper Tuttosport, Gresko was hopeful the Nerazzurri can go all the way this season and win the Scudetto.
"They play well. It's a well-organized team. Too bad they were eliminated in the Champions League and then in the Italian Cup.
"Antonio Conte remains an excellent coach. I don't know if they will win the championship, I hope so, but they can certainly do it" expressed Gresko.
His time in Milan saw him come close to winning the Scudetto himself in 2002 but his side failed to do so on the final day of the season.
"Asking what we could have done differently seems to me a useless controversy, much more serious things happen in life, you have to accept it."
Gresko suffered criticism after that famous final day that saw Inter miss out on the Scudetto.
"In Italy there is a lot of talk about football. You have to be careful not to suffer stress and face what happens to you.
"Every player, sooner or later, is criticized. If I hadn't got up after that mistake, I wouldn't have been able to play anymore at certain levels" added the former Bayer Leverkusen defender.
This was not the only occasion that Gresko missed out on a league title, he suffered this disappointment on three separate occasions.
"It had already happened with another Inter, then one in Bratislava and one with Leverkusen. I was not at fault in Slovakia or in Germany and in both cases someone was not killed in the locker room.
"In Italy there is a different mentality to other countries but that's how sport is you win and lose" concluded Gresko.
Gresko who is a Slovakian just like Milan Skriniar had some words to say on his fellow countryman.
"Milan has recovered, he has overcome the difficult period of last season. He is young, he must be careful so that he does not happen again but he plays in a strong team, he can also be helped by the other players" stated Gresko.
Another Inter player who Gresko knows well is Arturo Vidal as they were team mates at Bayer Leverkusen.
"Arturo is Arturo. He is unique, he always laughs except when he is replaced, but this is normal, it also happened to me" stated Gresko.
Gresko will be hopeful his former team, former team mate and fellow countryman can be more successful than he was in 2002 and go all the way and win the Scudetto this season.