Udinese Goalkeeper Juan Musso: "Inter & Roma Interest Motivates Me, I Want To Play In Champions League"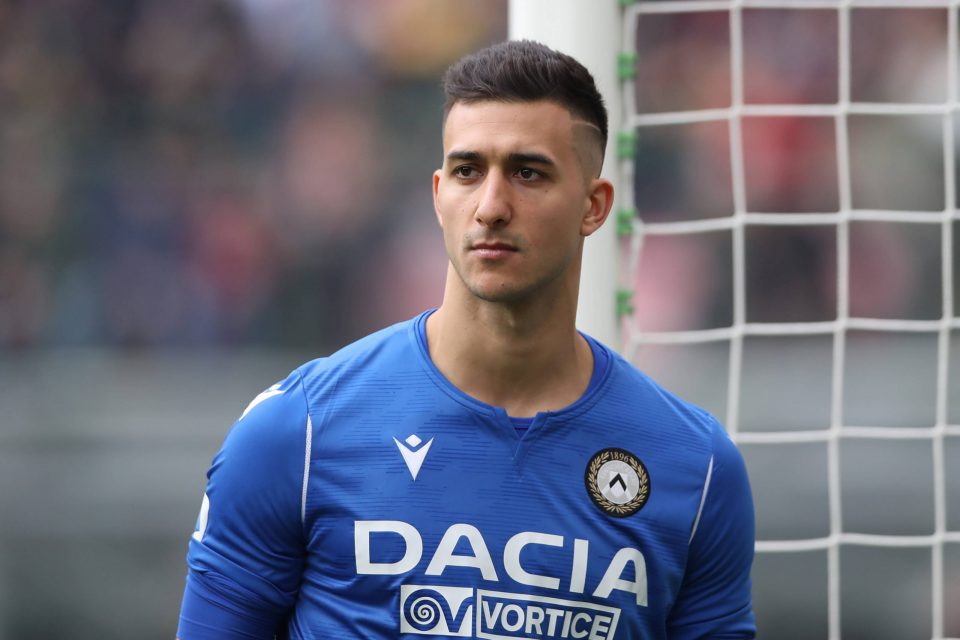 Udinese goalkeeper Juan Musso admits he is motivated by rumours suggesting Inter are after him.
The highly-rated 26-year-old has been linked with moves to both the Nerazzurri and Roma in recent weeks, with a report yesterday stating that Udinese and Roma had reached an 'informal agreement' ahead of this summer.
Udinese are said to value Musso upwards of €30 million, with the Argentina international midway through another impressive campaign at the Dacia Arena.
Asked if he lost motivation after failing to secure a move to Inter or Roma last summer, Musso told Argentine news outlet Olé: "No, not at all.
"I was pleased, the interest motivated me a lot because it meant that I was doing something good.
"I knew that Inter's goalkeeper (Samir Handanovic) still had a two-year contract and perhaps that they could have made the investment to sign a goalkeeper at another time.
"I have also heard of Roma's interest but all this has influenced me only positively."
Musso has helped Luca Gotti's side stay well clear of Serie A's relegation zone this season, but the keeper admitted he has higher ambitions that he wishes to satisfy soon.
"The next leap will come when it is needed," he said.
"I'm sure of it as that's what I want.
"I want to play in a team that is used to being in the Champions League and whose goal is to fight for the title.
"This is what I dream of.
"If it has to happen, it will come at the right time."
Asked whether he was convinced that this will happen, he responded: "Yes, sure.
"Without this hope, it would be very difficult for me to move forward.
"Many times, things happen when you least expect them.
"At Racing I worked a long time to be the starting goalkeeper and it happened when I least expected it."
This season Musso has kept six clean sheets in 21 appearances across all competitions.
He impressed Inter during last month's goalless draw in Udine, denying Lautaro Martinez with a superb reflex save from close range.