Inter's Achraf Hakimi & AC Milan's Theo Hernandez Primed For Milan Derby Rematch, Italian Media Explain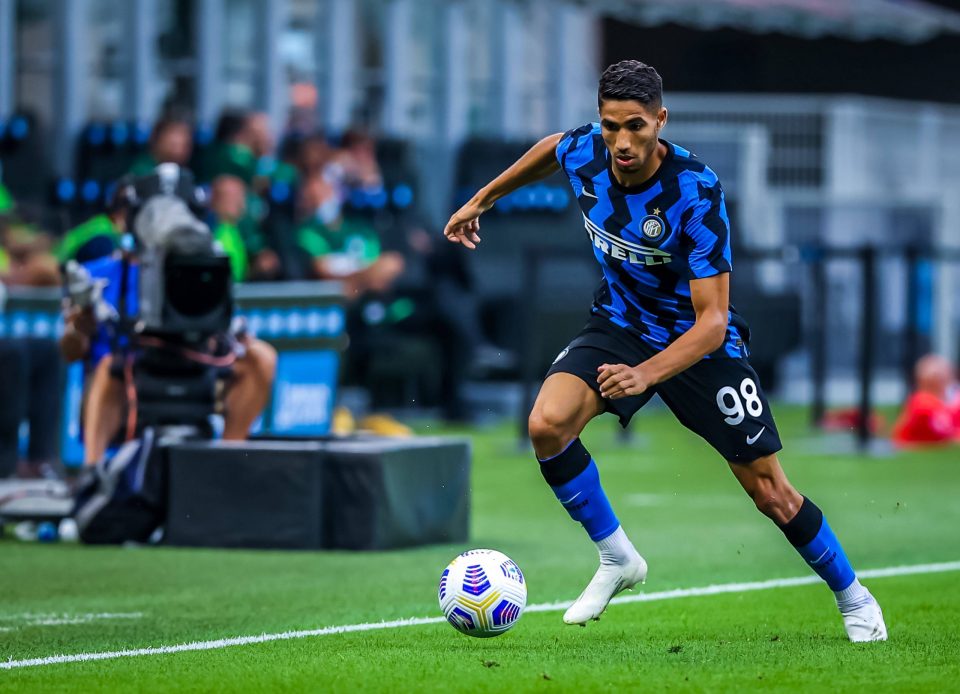 Achraf Hakimi's battle with Theo Hernandez will be pivotal to Inter's hopes of beating AC Milan on Sunday, as explained by a report in the Italian media today.
Corriere dello Sport's print edition argued both full-backs played a key role in the build-up play of their respective sides, with the Moroccan described as a 'tactical weapon' for Antonio Conte against packed defences.
Hakimi is more indispensable to Inter than Theo is to the Rossoneri, the Rome-based paper argued, with Conte often relying on the former Real Madrid man for his shooting ability and one-on-one prowess.
But the Spaniard had the last laugh on their previous league meeting this season, despite Hakimi having produced the better performance, with AC Milan winning the reverse fixture in Serie A back in October.
Prior to things clicking in midfield between Marcelo Brozovic and Christian Eriksen, Inter did not have someone who could take the ball and dribble other than Hakimi.
The 22-year-old has clocked a higher top speed than Theo in Serie A, with Hakimi's effort of 34.9km/h against Atalanta beating the Rossoneri left-back's 34km/h against Spezia on matchday 3.