Inter's Romelu Lukaku: "I Won Goal-Scoring Bet With Under-19 Coach After He Doubted Me"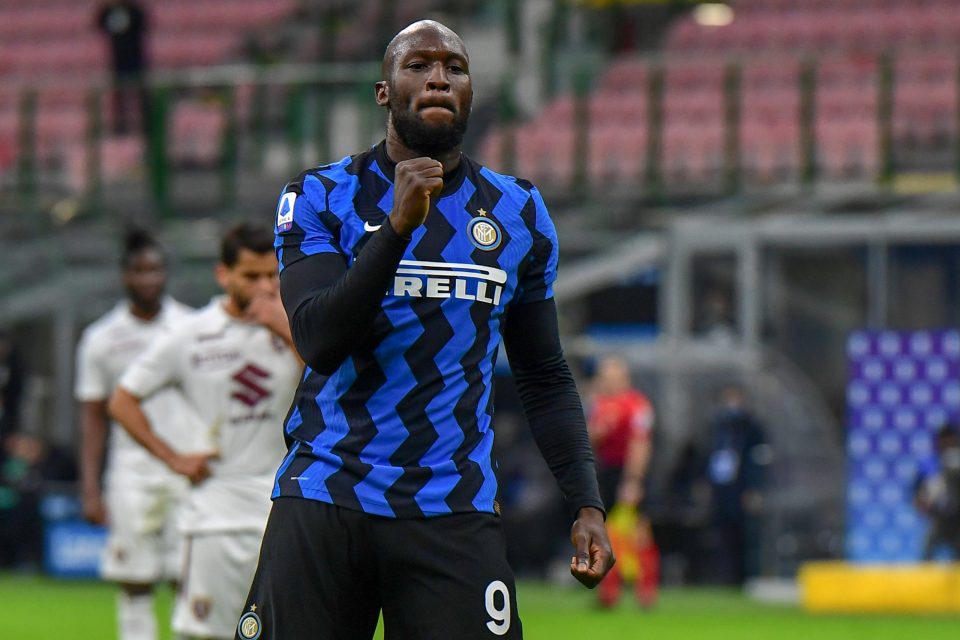 Romelu Lukaku has revealed he once won a bet with a youth team coach after he doubted the Belgian's goal-scoring abilities.
The 27-year-old has been in sensational form ever since joining the Nerazzurri in 2019, scoring 56 goals during 80 appearances in all competitions for Antonio Conte's side.
Lukaku's prolific form is nothing new, however, as the forward recalled while starring in an advert for Italian luxury carmaker Maserati.
"When I was in an under-19 team I made a bet with one of my coaches," he explained.
"I told him that before December I would have scored 25 goals.
"He didn't believe me, so I told him that if I had scored those 25 goals he would have to cook pancakes for all the players who arrived in the minivans from the whole nation to train.
"Instead of December, I scored 25 goals already in November, he had to make pancakes for everyone.
"He remembers this story even today."
Lukaku played a starring role in Inter's 3-1 win over Lazio last Sunday, scoring twice and setting up a third for Lautaro Martinez as the Nerazzurri moved top of Serie A.
Former Torino striker Francesco Graziani believes Lukaku has helped improve Lautaro as a forward since the pair began playing together.
Graziani also praised the former Manchester United striker's selfless attitude during games, something Lukaku also touched on during the advert.
"Everyone plays football, but not everyone has a chance to become the best for their generation," he admitted.
"If you want to achieve your goals, you need attitude and talent.
"Talent is the engine, attitude is the accelerator."
Conte will be hoping Lukaku can drive Inter to yet another big victory on Sunday when they face AC Milan in the final Derby della Madonnina of the season.
Talent is engine and attitude is accelerator. I have more in common with the #MaseratiLevanteTrofeo than you might think.

Driven by @Maserati_HQ
Dressed by @Versace pic.twitter.com/JDzdV9lS2n

— R.Lukaku Bolingoli9 (@RomeluLukaku9) February 16, 2021