Ex-Inter Defender Francesco Colonnese: "Lazio Thought They'd Dominate UEFA Cup Final, Then Ronaldo Embarrassed Them"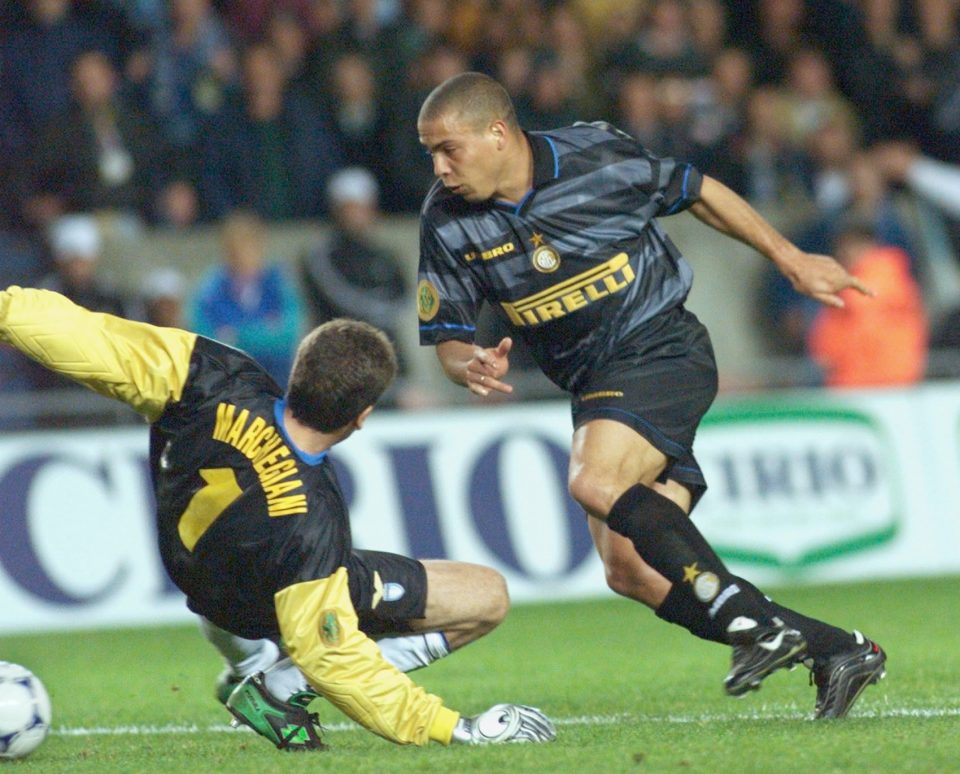 Inter's former defender Francesco Colonnese still relishes how the Nerazzurri taught Lazio a lesson in the 1998 UEFA Cup Final.
Gigi Simoni's side cruised to a 3-0 victory at the Parc des Princes courtesy of goals from Ivan Zamorano, Javier Zanetti and Ronaldo, winning Inter the trophy for a third time that decade.
Speaking to TeleLombardia on Thursday, Colonnese recalled how Lazio's pre-match arrogance came back to haunt them when Ronaldo got stuck into their defence.
"We went into that final off the back of a bitter defeat against Juventus in Turin, we had lost the Scudetto," Colonnese recalled while appearing on their Top Calcio 24 program.
"We trained before Lazio, then we stopped for five minutes to watch them training.
"We saw that they were training in a very superficial way, they were a team convinced that they could tear us apart.
"Maybe they thought we had suffered the blow of losing the Scudetto.
"Ronaldo had also read newspaper articles in which Lazio players and managers said they knew how to stop him, because in that year they had been the only team that he did not score a goal against.
"He got angry and said: 'If they know how to stop me then I'll take care of it tomorrow.'
"Ronaldo said these very words and the next day he ridiculed everyone, and if you have seen that game, you understand why there was a siege against him.
"Lazio's players wanted to stop him in every way, but he was unstoppable.
"They were strong, but we deservedly won.
"We had something more than them."
Colonnese also spoke more on Inter's defeat to Juventus in April 1998, explaining how the tension which followed that match has played a key role in stoking the rivalry between the two sides ever since.
"The great antipathy between Juventus and Inter was born on that day," the former Napoli defender argued.
"It has been going on for 21 years because that team, that coach, that group and that president deserved that Scudetto and it was snatched from us badly.
"So in all of us there is this big open wound that has been going on for years.
"I'm sorry that Inter were eliminated from the Coppa Italia by Juventus last week, despite playing well.
"It would be better to play badly and win it and when it doesn't happen the disappointment is double."
During the same interview, Colonnese also claimed Antonio Conte had finally understood what it meant to be head coach at Inter, having spent almost his entire playing career with their arch rivals.
Colonnese played for Inter between 1997 and 2000 and during his spell with the club he made 80 appearances, in which he scored a total of two goals.