AC Milan Midfielder Franck Kessie: "We Will Win The Derby Against Inter & Return Top Of The Serie A"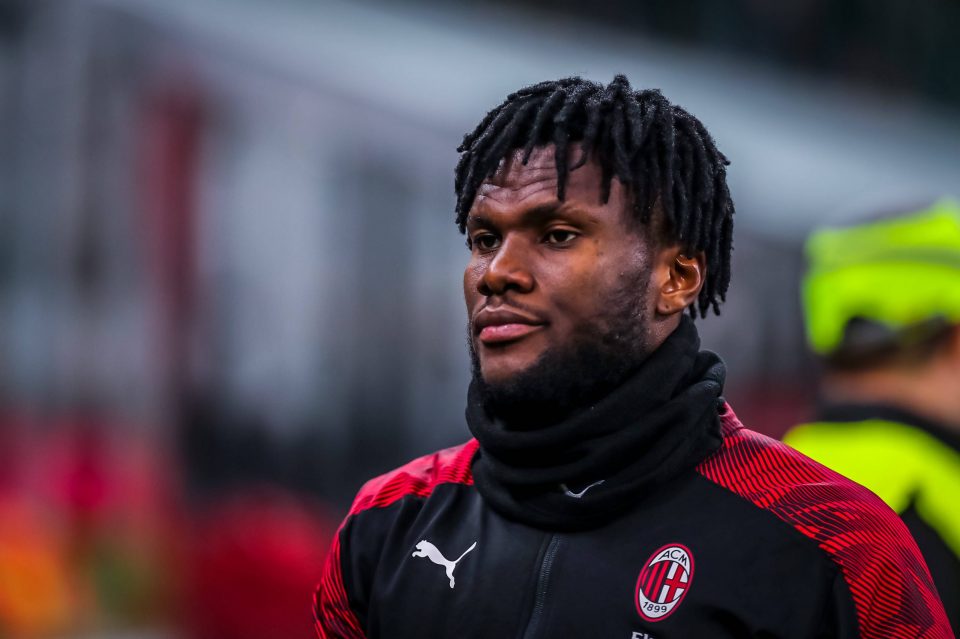 AC Milan midfielder Franck Kessie spoke about tomorrow's derby against Inter and the title race in an interview in today's paper edition of the Milano based newspaper Gazzetta dello Sport.
First, the 24-year-old Ivorian remembered his favourite Milanese derby.
"The one we won with Cutrone's goal in the last minute."
He did not want to take any of Inter's players away for the derby tomorrow.
"None. If we win with full squads it's nicer and better for the show. All the players will be decisive."
The former Atalanta man was not worried about this season's title race becoming complicated.
"No. There are still so many games to go. And it seems like there are a lot of difficulties, but we'll win the derby and get back to the top of the table."
Kessie touched on why he is so sure that the Rossoneri will return to the top and win the Scudetto this campaign.
"Because we're a squad that has grown through difficulties, we work hard and we believe in the Scudetto.
"In Italy, as everyone knows by now, you can win against the top team and lose against the last in the table. It's no use worrying about it."
He did not feel like he has experienced racism in Italy.
"To be honest, I didn't feel uncomfortable."
Finally, Kessie touched on which player would take a penalty in tomorrow's derby.
"Ibra would take it. And Zlatan will be happy with the result."
The 24-year-old Kessie, who is contracted to the Rossoneri until 2022, has made 31 appearances across all competitions so far this season, for a total of 2484 minutes.
In that time, he has scored seven goals and provided three assists, being a core part of coach Stefano Pioli's squad.