Italian Journalist Carlo Festa: "Zhang Jindong's Speech Clear: Sell Everything That's Not Core To Their Business & Inter Isn't"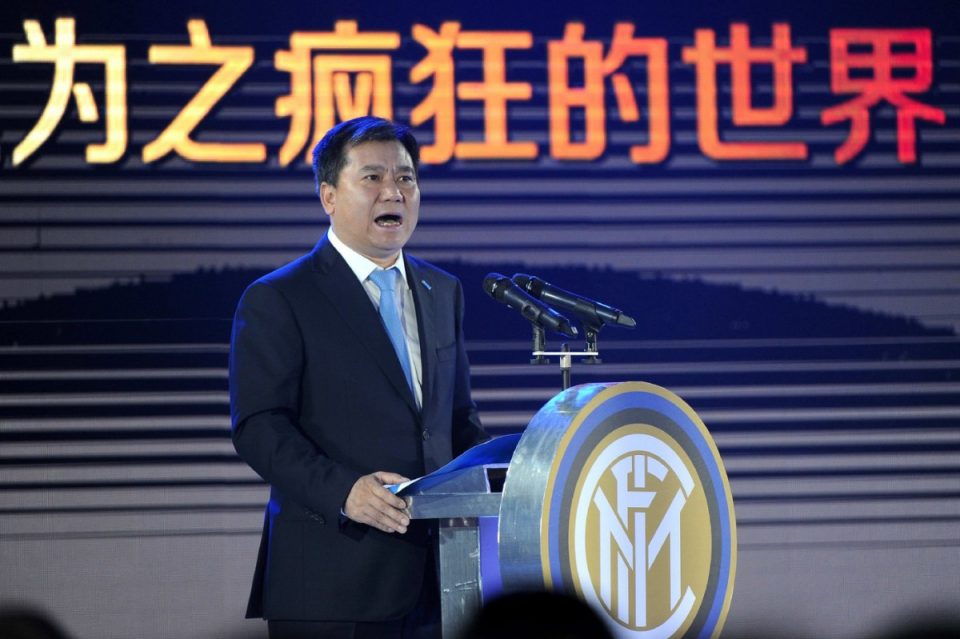 Suning president Jindong Zhang's speech yesterday about the company's priorities has divided Inter fans and journalists alike, with there being confusion regarding the position of the Nerazzurri now.
Zhang's speech focused on the Chinese company's priorities and future strategy, highlighting how they are looking to stop irrelevant business and focus on their core goals.
Sources from the club have suggested that Inter were not included in this speech, as the company believe the team to be a bridge between East and West.
Club president Steven Zhang is looking for a €200 million bridge loan to help the club meet their March deadlines, but the situation could become extremely complicated in the remaining months of the season. Talks are still ongoing regarding a potential loan.
La Repubblica journalist Franco Vanni commented on the situation in a post on his Twitter page, saying:
"Sources close to Suning say that Zhang Jindong's reference, in his speech to employees following New Year's Eve, was not about foreign investments (including Inter in Italy) but only about 'domestic' activities in Chinese territory."
Il Sole 24 Ore journalist Carlo Festa was not content with this explanation, responding:
"To me the words seemed clear. Sell everything that is not core. Outside of retail. Sport is not core by definition.
"If they don't sell Inter is only because they don't want to make a capital loss of €400 million. Not because there is a passion for the colours."
Beh a me sono sembrate chiare le parole. Cedere tutto quello che non è core. Al di fuori del retail. Lo sport non è per definizione core. Se poi non vendono l'Inter è solo perché non vogliono fare una minusvalenza di 400 milioni. Mica perché c'e' la passione per i colori

— carlo festa (@carlopaolofesta) February 19, 2021