Inter Legend Dejan Stankovic: "Nerazzurri's Fate In Their Own Hands, Conte's Hard Work Paying Off"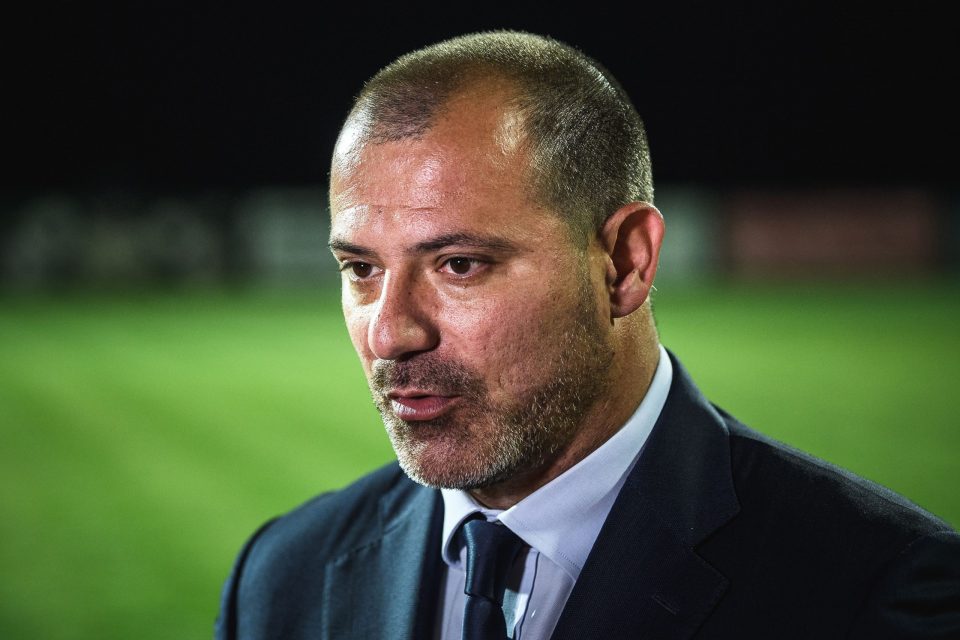 Inter need only focus on themselves as they chase the Serie A title, according to Nerazzurri legend Dejan Stankovic.
Antonio Conte's side opened up a four-point gap over city rivals AC Milan on Sunday with a 3-0 win in the Derby della Madonnina.
Stankovic's Red Star Belgrade took on the Rossoneri three days prior to that and will play them again tomorrow in their UEFA Europa League last 32 second leg.
"At this point Inter's fate depends on themselves because they are in front," Deki explained in an interview for Wednesday's print edition of Corriere dello Sport.
"Even if they only have a small advantage, certain victories against Juventus, Lazio and AC Milan are important for morale and self-esteem.
"I hope Inter can win the Scudetto and I wish with all my heart that they will do it."
Stankovic was delighted with the Nerazzurri's demolition of Stefano Pioli's side last weekend, with Lautaro Martinez and Romelu Lukaku powering them to a crushing victory.
"Am I happy with the result? You know the answer," Deki smiled.
"Inter played very well and now, as they say in Serbia, they have their destiny in their legs."
Stankovic then went on to sing the praises of Conte, who is little over 18 months into his tenure as Inter coach.
"You can see Conte's impact on the team, he is a tough guy who never gives up, he is a great coach and I like him a lot because he has improved the group."
"Some progress is certainly not achieved by chance.
"Inter are organised and always know what to do.
"OK, they have a strong squad, but they are above all up there thanks to their work."
Stankovic, who made 326 appearances during his highly successful spell with Inter, also discussed his son Filip, who is a goalkeeper playing for Inter's Primavera side.
"He works like a great professional and is lucky enough to be able to learn from Handanovic, one of the best goalkeepers in the world," he said.
"Filip has his head in the right place, his feet on the ground and he sweats every day on the pitch.
"As a father I could not be happier to see him surrounded by people who love and appreciate him, for me it's really the best thing."
Stankovic also sent out a message of appreciation to Inter fans and reflected on his spell with the club that lasted between 2004 and 2013.
"Life is beautiful and certain demonstrations of affection both from the fans and from many former teammates make me understand that I have left a good memory at Inter," he added.
"I have always sweated in my shirt, putting my heart on the pitch and respecting a club where there was an exceptional group of champions and a great president like Massimo Moratti.
"Together with them and our fantastic fans we wrote history and won everything we could win."