Inter Legend Sandro Mazzola: "Lukaku & Lautaro Not A Top European Partnership Yet"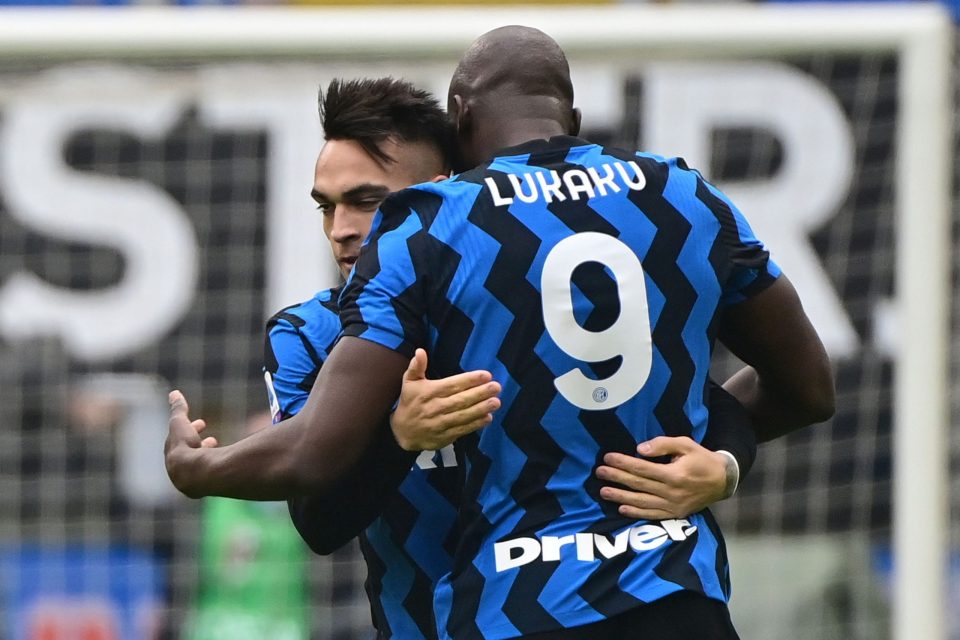 Inter legend Sandro Mazzola is reluctant to get carried away by Romelu Lukaku and Lautaro Martinez's recent performances.
Both players found the net for Antonio Conte's side during Sunday's spectacular 3-0 win over AC Milan in the Derby della Madonnina.
Lukaku and Lautaro have scored a combined 38 goals in all competitions this season but Mazzola has poured cold water on those arguing they are already one of Europe's best strike forces.
"Before considering them truly at the top I would wait a little longer," Mazzola, who is one of the club's greatest ever servants, confessed in an interview with Gazzetta dello Sport.
"Lukaku and Lautaro are certainly both valid strikers, Conte's formula is working."
Asked where El Toro still needed to improve, Mazzola responded:  "I would say his consistency.
"For example, sometimes he misses a shot or a pass and he gets into a rut and you don't see him for a while.
"Maybe this is because he gets demoralised, but he shouldn't.
"In any case, I like him."
In conclusion Mazzola was asked whether Inter are the favourites for the title, as most people are suggesting following last weekend's derby triumph.
He added: "I currently have my phone in my hand, I'd need to put it down somewhere so I can touch wood…"
A report in Wednesday's papers claimed Lukaku was desperate to join Mazzola in Inter's history books by winning trophies with the Nerazzurri.
Inter's Lu-La partnership was identified by another source as one of three key pairings powering Conte's side towards the Scudetto.