Stefan De Vrij Chose Inter Over Liverpool & Barcelona In 2018, Defender's Friend Reveals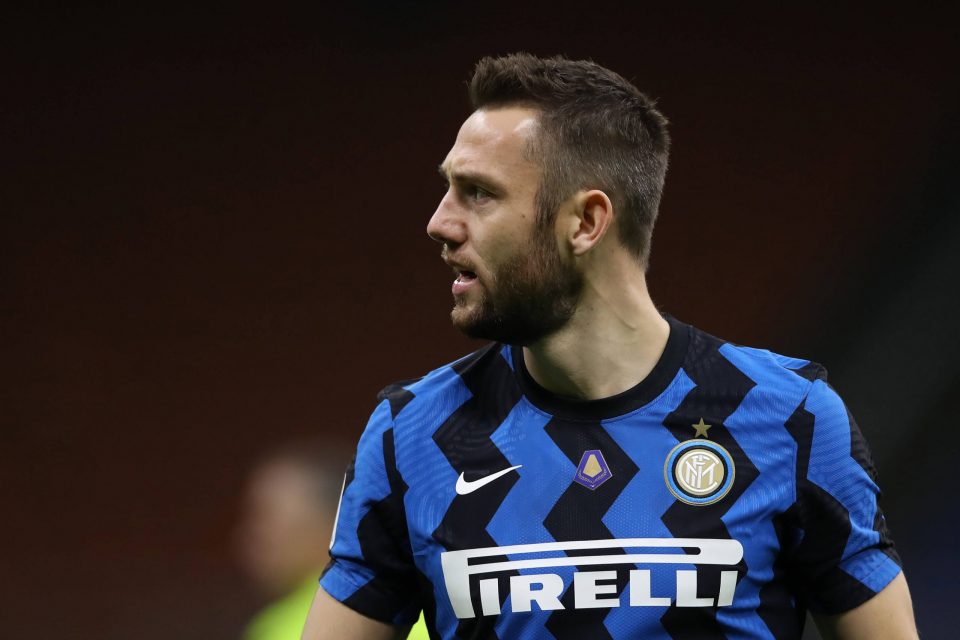 Inter had to beat off competition from Liverpool and Barcelona to sign Stefan de Vrij in 2018, a close friend of the defender revealed on Wednesday.
The 29-year-old has become a pivotal figure in the Nerazzurri's defence since his free transfer from Lazio, making 31 appearances for Antonio Conte's side so far this season.
But Inter needed help from an unlikely source to persuade De Vrij to join, namely Everton's former head of European recruitment Ian Atkins.
Atkins, who became friends with De Vrij after offering to help with his movement during a scouting trip to Holland in 2013, explained to the Liverpool Echo: "I know at one point that Liverpool were very interested.
"Stefan's contract was up with Lazio and Inter were very strong on him and offered him a strong contract, but then Barcelona came in.
"Barcelona had spoken to him and he rang me and asked me what would I do.
"I told him that you don't get the chance to go to Barcelona every day of the week but they had players like Gerard Pique and wanted four centre-halves, and Stefan would have been one of them who would have been in and out (of the team).
"It also had something to do with the president at the club.
"If he would have stayed then the coach would have gone.
"I just said to him: 'Make sure you don't lose Inter because of it.'"
Liverpool eventually signed De Vrij's fellow countryman Virgil van Dijk from Southampton, with Atkins arguing they could have formed one of the greatest centre-back partnerships on the continent.
"Liverpool had spoken to him but came up with a great one to be fair, they just felt Van Dijk could play on the edge a little bit more than Stefan," Atkins recalled.
"And they were right, because Jurgen Klopp likes to squeeze and push to the halfway line and Van Dijk was a little bit more mobile.
"I said that to Stefan and he accepted it, to be fair.
"There was some interest in taking Stefan as well, but that never materialised.
"If Liverpool had signed De Vrij and Van Dijk they would have been the best pairing in Europe."
De Vrij has always been rock solid at the back for Inter and was recognised for his performances last season, when he was named the best defender in all Serie A during the 2019-20 campaign.
His only goal for the Nerazzurri so far this season came on January 6, when he headed in from a corner during a 2-1 defeat at Sampdoria in Serie A.