Inter Owned Lorenzo Pirola: "Stefan De Vrij & Milan Skriniar's Advice Helped Me Develop"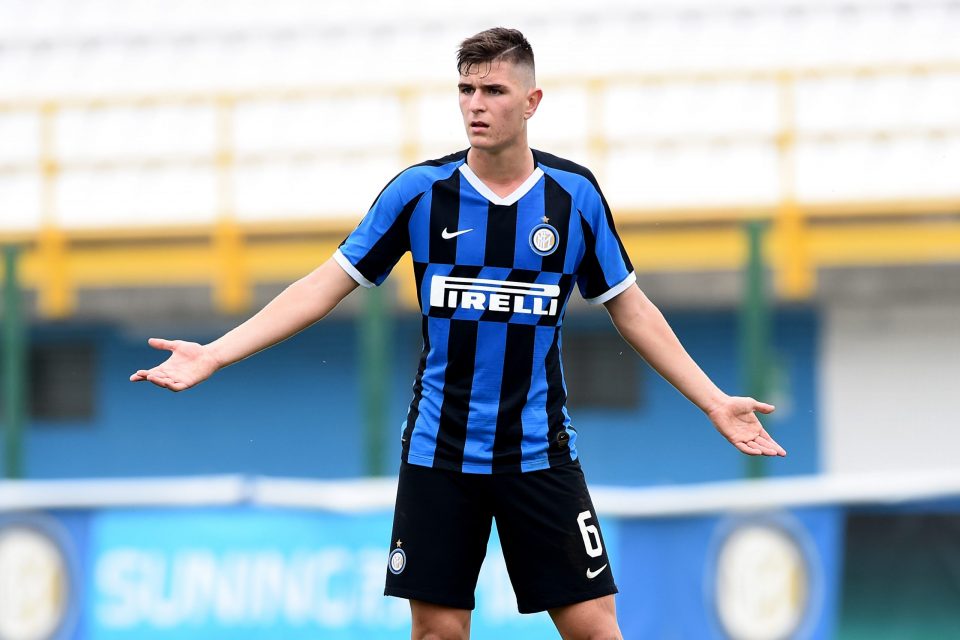 Inter loanee Lorenzo Pirola has praised Milan Skriniar and Stefan de Vrij helping him develop as a defender last season.
Pirola was handed his first-team debut with the Nerazzurri at the end of last season, before signing for Serie B promotion chasers Monza on a season-long loan in the summer.
The centre-back made his first start for Cristian Brocchi's side during Saturday's 1-0 win at Chievo Verona, which also happened to be Pirola's 19th birthday.
"I grew up studying Sergio Ramos and then on the pitch I matured with thanks to the advice of De Vrij and Skriniar," Pirola confessed in an interview with Italian daily newspaper Gazzetta dello Sport, which appeared in today's print edition.
"I want to keep improving, at Monza there are players like Gabriel Paletta, Giuseppe Bellusci and Luigi Scaglia and Brocchi's attacking beliefs are also making me improve in the build-up phase.
"It was definitely a dream birthday to get my full debut, Brocchi gave me a beautiful gift.
"I am very self-critical, but I think I had a good performance, we won a key match without conceding any goals, we returned to being the league's best defence and are second in the table."
Pirola also thought about the future and outlined his ambitions of playing for the senior Italian national team and it is a goal that he is clearly passionate about.
"Playing in the senior national team is what every child wants," he admitted.
"I'm in no hurry, I know the road is long, but I hope with all my heart to get there."
Pirola will be hoping to guide Monza into Serie A for the first time before perhaps returning to play alongside De Vrij and Skriniar with Inter's first team.