Racing Club Scout Fabio Radaelli: "I've Spoken To Lautaro Martinez, He's Happy At Inter"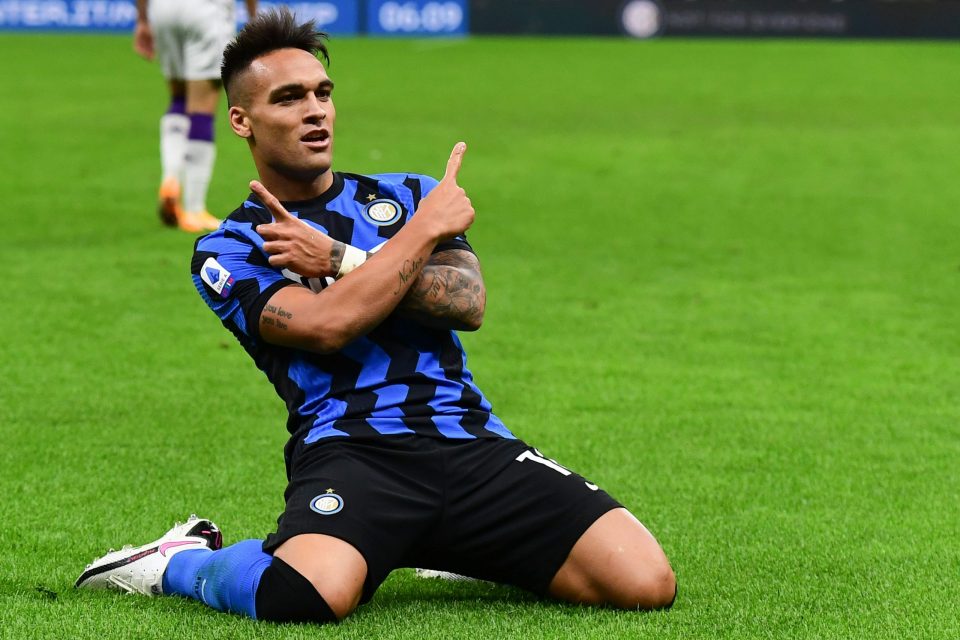 Lautaro Martinez is very happy with life at Inter, according to a scout at his former side Racing Club.
El Toro dominated Sunday's Milan derby against AC Milan, scoring twice and producing a performance which some have argued took his Nerazzurri career to the next level.
The 23-year-old was linked heavily with a move to Barcelona last summer, but Fabio Radaelli has assured Inter supporters that the striker is most likely going nowhere.
"Lautaro is happy at Inter, I spoke with him a few days ago and he is in seventh heaven," Radaelli remarked in an interview with Italian daily newspaper Tuttosport, which appeared in today's print edition.
"I have always said that Inter was a magnificent place for him to be.
"The presence of someone like Javier Zanetti is very important for us Argentines."
Radaelli proceeded to tip Lautaro to become the best in the world in his role, discussing the player's partnership with Romelu Lukaku.
Lukaku and Lautaro have scored a combined total of 38 goals in all competitions for Antonio Conte's side this season.
"How do I see Lautaro at Inter? I see him doing very well," Radaelli assured.
"He can undoubtedly become the best in the world in his role.
"For us Argentines he is the best striker of the past decade.
"With Lukaku he has an incredible partnership, one of the most important partnerships in the world.
"They look for one another, help each other, score and provide assists."
Radaelli also commented on the links that Lautaro drew with Barca in several previous transfer windows.
"In Spain they will be kicking themselves," he argued.
"I have never had any doubts about how Lautaro would conduct himself at Inter during all the rumours.
"He's a good guy and he's definitely going to get where he wants to be."
Lautaro impressed onlookers with his exceptional movement for both of his goals against AC Milan last weekend.
Radaelli was anything but surprised to see him playing so cleverly, though.
"The two goals against AC Milan were brought about by movements which I've seen him do before," he explained.
"It's no coincidence that he was free to head the ball to make it 1-0.
"Nor was it a coincidence that he feinted to participate in the build-up for the second goal, before heading into the box to finish off the move.
"When I first saw Lautaro he could use both feet, he used his body well, he could protect the ball and help his teammates move up the pitch… it was impossible not to notice him."
Lautaro has made 33 appearances in all competitions for Inter this season.
During his time on the pitch, he has scored 15 goals and provided seven assists for his Nerazzurri teammates.