Antonio Cassano: "Not Winning Serie A Would Be Disastrous For Inter, Nerazzurri Should Play Better Football"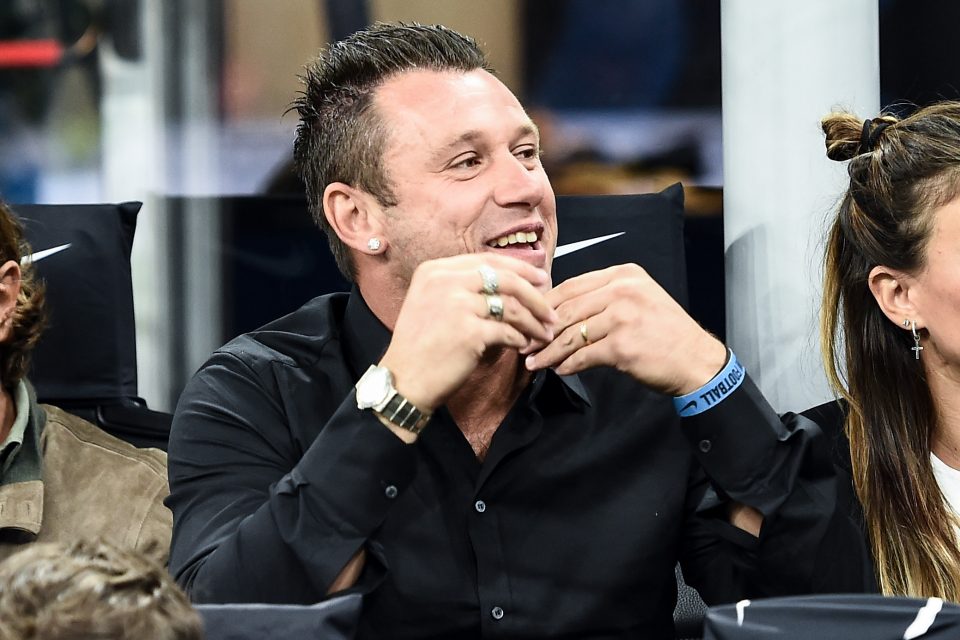 Inter have no excuses for not winning the Scudetto this season, the Nerazzurri's former striker Antonio Cassano warned today.
Antonio Conte's side are currently sitting at the top of the Serie A table after 23 games and boast a four-point gap over their closest challengers AC Milan, who they beat 3-0 in last weekend's Derby della Madonnina.
Inter can focus entirely on their league campaign for the remainder of this season, unlike their title rivals, and Cassano has added his name to the list of former players and pundits who believes this could be a decisive advantage.
"Inter started the season very badly, especially because they went out of Europe, which was a disaster," Fantantonio explained in an interview with Stefano Borghi's YouTube channel.
"Inter only have one goal and that is to win the Scudetto.
"If they finish second then it would be a disaster.
"Inter are favourites because when Conte only has to coach once a week, he gives you something more."
Cassano, who spent a single season with Inter, then went on to admit that he struggles to get excited when watching the Nerazzurri, who have been enjoying success with a predominantly counter-attacking style in recent months.
"I have been an Interista since birth, but Inter don't excite me as much as Atalanta do," Cassano revealed.
"Inter are a very solid team, schematic, practical, they always do the same three or four things.
"But I don't like seeing matches where Inter spend 70-80 minutes with everyone behind the ball.
"With the players at Inter, I think you have to play an attacking style of football, you have to dominate the games you play.
"Inter are the big favourites but at the same time they do not excite me with the way that they play.
"They are solid and score a lot because Romelu Lukaku and Lautaro Martinez are scoring a lot of goals.
"They are the favourites but they do not play well."
A report in the Italian media this week explained how Conte had improved Inter's results by ditching their high-pressing strategy after their Champions League defeat to Real Madrid in November.
The Nerazzurri have found a way to win games by leaving their opponents in possession for large periods.