Ex-Nerazzurri Forward Antonio Cassano: "Inter's Ronaldo Is The Greatest Striker Of All Time"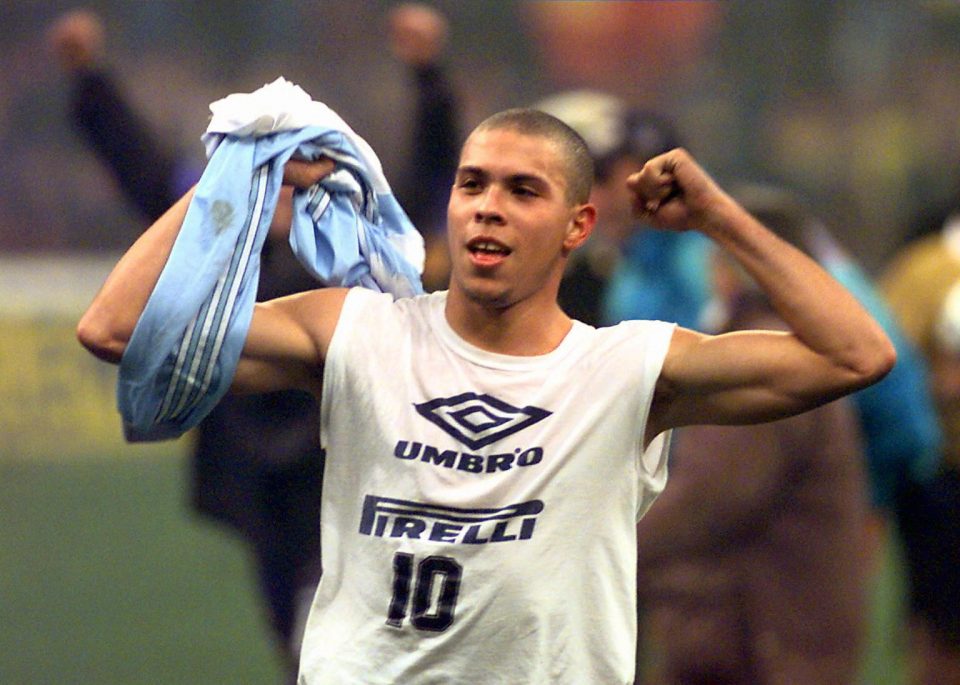 Inter's former striker Ronaldo is the greatest forward world football has ever seen, at least according to Antonio Cassano.
Ronaldo joined Inter for a world record fee from Barcelona in 1997 and would spend five years with the Nerazzurri before departing for Real Madrid.
The Brazilian's time in Milan was hugely affected by injury, but what Ronaldo did in his time with the club – especially his first season under Gigi Simoni, 1997-98 – is still fondly remembered by fans of the team and others in football.
"The best striker in the history of football is Ronaldo, Il Fenomeno," Cassano argued in an interview with Stefano Borghi's YouTube channel.
"He was something magical and unrepeatable.
"While Lionel Messi has achieved more important things, I put Ronaldo, Marco van Basten and Zlatan Ibrahimovic as ideal strikers."
Ronaldo, who won the Ballon d'Or twice during his career, scored 59 goals in 99 games across all competitions for Inter, helping them win the UEFA Cup in 1998.
Cassano also shared his memories of playing alongside Diego Milito at Inter, and he could not speak highly enough of Jose Mourinho's treble-winning hero.
"For me it was madness that Milito only got his move to a club like Inter at the age of 29," Fantantonio said.
"Diego is the exact imitation of Ruud van Nistelrooy.
"I always said to him that what impressed me was the way he could turn on a sixpence, like for his two goals in the Champions League Final against Bayern Munich, especially the second one.
"He was a player who knew how to stop, dribble and give the ball to his teammates, he knew how to play up front on his own or with a partner.
"Milito is a fantastic player and a fantastic boy.
"He seems introverted but he was actually a real pain in the ass.
"Diego would mock me from morning to night, he didn't speak to many people but I was one of the privileged few.
"He's a fantastic guy, I didn't understand how he only exploded at the age of 27-28."
Cassano also shared his thoughts on Inter's current team during the same interview, arguing it would be 'a disaster' for Antonio Conte's side if they failed to secure the Serie A title this season.