Ex-Inter Forward Eder: "Suning Disrespected Everyone At Jiangsu FC, They Won't Stay Involved In Football"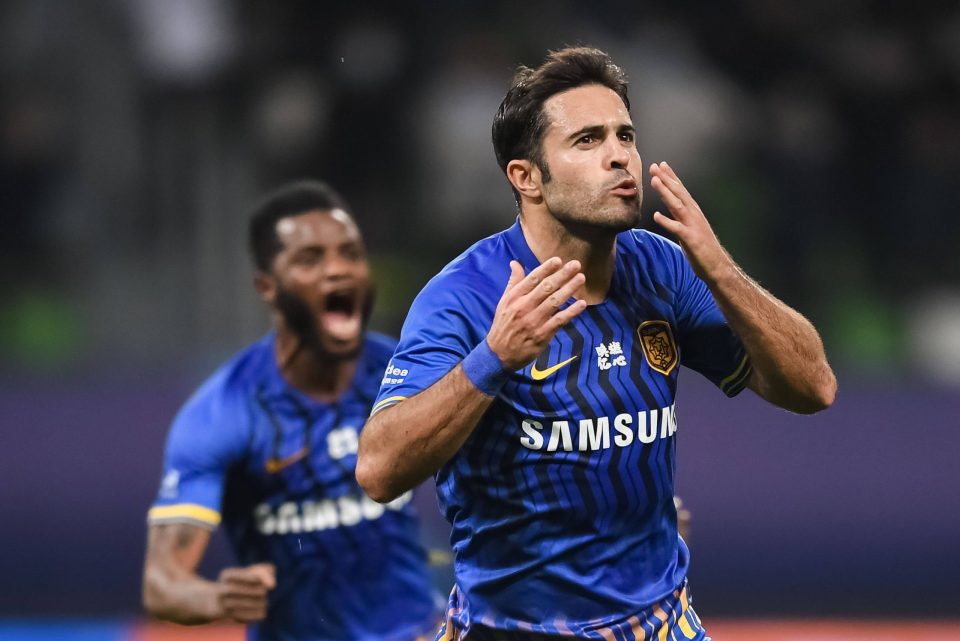 Inter's former striker Eder has lashed out at the Nerazzurri's owners Suning after Jiangsu FC ceased operations yesterday.
Suning announced over the weekend that they were closing down the club due to mounting debts, having previously tried to sell Jiangsu FC for the symbolic price of one cent.
Eder, who joined the Chinese Super League side in 2018 and now finds himself without a club, has blasted Suning for disrespecting everyone at the club.
"Suning disrespected all employees and players," the 34-year-old told Oriental Sports Daily, as reported by FCInterNews.it.
"They've left us without a salary and prevented us from playing at other clubs.
"We have done great things for Suning, but we have not received the treatment and respect we deserved.
"Suning will not continue to invest in football.
"If the group goes bankrupt, I would understand.
"We were locked up in hotels for several months, spreading the name of Suning around the world, but the treatment we received was without any respect!"
Eder, who joined Jiangsu FC back in 2018, also attacked the club's sporting director for failing to live up to promises.
"The sporting director has always proved himself to be a liar and has never respected what he promised us," he claimed.
While Jiangsu FC have ceased operations, things are not at that stage for Inter.
BC Partners are widely reported to have made an offer to Suning to buy the club worth €800 million plus bonuses and news on this front will reportedly arrive this week.
Eder spent two years playing for Inter before leaving for China after the Nerazzurri secured their long-awaited return to the UEFA Champions League.