Italian Journalist Sandro Piccinini: "Antonio Conte Is The Strong Coach Inter Needed"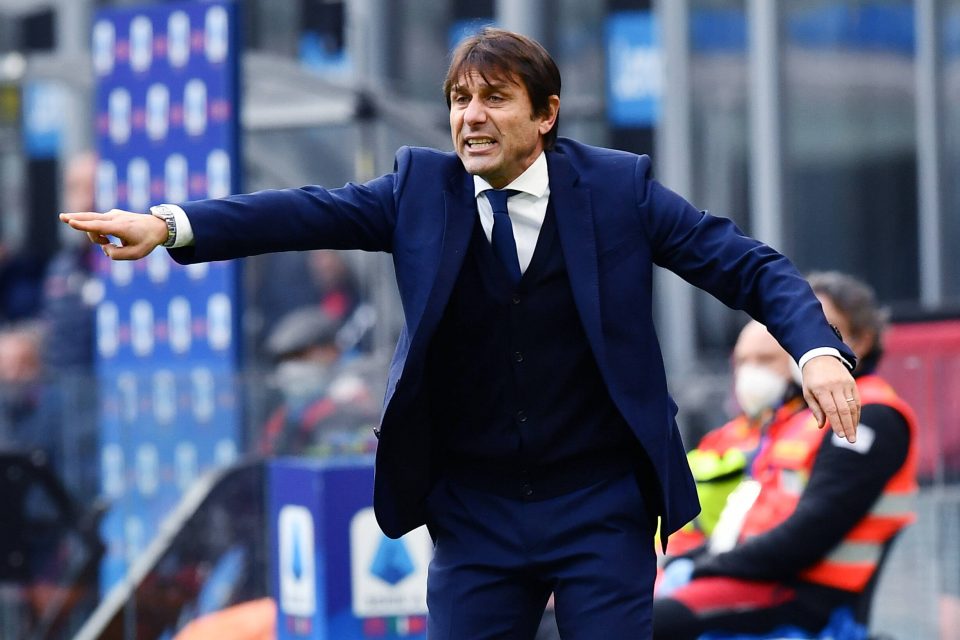 Antonio Conte is adding extra value to an already very strong Inter team, according to Italian journalist and broadcaster Sandro Piccinini.
Inter consolidated their four-point lead at the top of Serie A with yesterday's 3-0 win over Genoa, their 14th win in 17 league games.
Conte has radically transformed the Nerazzurri's domestic fortunes since being appointed their head coach in 2019 and is now favourite to win the league title.
Speaking on Sky Sport Italia last night during Sky Calcio Club, Piccinini said: "Inter need strong coaches and for now Conte is doing that job.
"His career speaks for itself, though.
"Conte is a coach who earns €12 million a season, so you can't argue with the idea that he provides added value.
"Inter have a very strong squad but it's not automatic that a strong squads performs to its potential.
"Conte has done very well in this regard, although there's still the wound of Inter's Champions League elimination which mustn't be forgotten."
While offering Conte some praise for the job he has done, Piccinini was also quick to point out that he could count upon what some might describe as one of the strongest squads in Europe, particularly in midfield.
"Inter have a strong team, I wouldn't go as far as to say that Conte has turned water into wine or stones into gold," he admitted.
"It's not as if he's taking Fiorentina or Bologna to the Scudetto.
"Inter are a team with great quality, right now I wouldn't exchange Christian Eriksen, Nicolo Barella and Marcelo Brozovic for Adrien Rabiot, Aaron Ramsey and Rodrigo Bentancur at Juventus."
Eriksen in particular had his praises sung by one Italian paper this morning, following another impressive display in yesterday's win against Genoa.
Barella and Brozovic also produced typically strong performances against the Rossoblu, who went 1-0 down inside 32 seconds and never recovered.