Ex-Inter Defender Daniele Adani: "Christian Eriksen Is Nerazzurri's Leader, He Should Have Been Starting Before"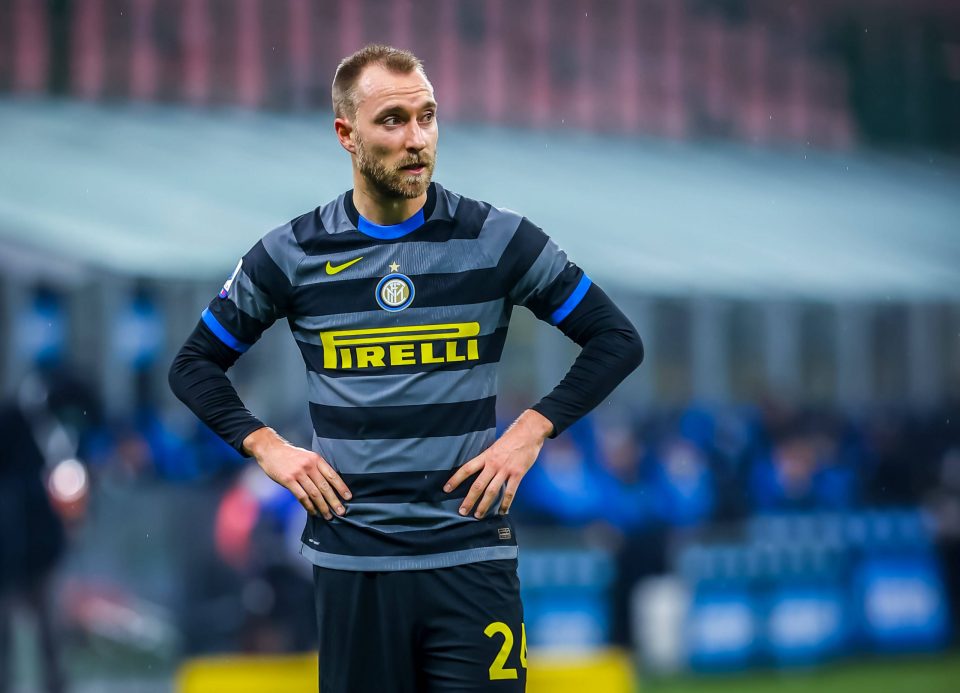 Antonio Conte's decision to put Christian Eriksen in Inter's starting XI was long overdue, according to the Nerazzurri's former defender Daniele Adani.
Eriksen is surprising everyone at Inter by enjoying a second wind under Conte, after he seemed certain to leave in the January transfer window.
The 29-year-old completed a full 90-minute match in Serie A for the first time on Sunday, when Inter breezed past Genoa to maintain their four-point lead at the top.
Speaking on Christian Vieri's Twitch channel, Bobo TV, Adani said: "Inter had good performances against Genoa from Matteo Darmian, Alexis Sanchez and Eriksen.
"The Dane should have been one of Conte's first three names on the team sheet for more than a year now.
"Eriksen is Inter's barometer, he is the pulse of the team.
"These are the players who lead, who are on the pitch to let others watch them.
"Now Eriksen finally feels confident."
Adani also offered his thoughts on Conte's bullish comments after Inter's win at the weekend, when he argued the Nerazzurri would be a competitive force in the knockout stages of the Champions League in their current form.
"I wouldn't put Inter on the same level as the eight teams fighting to win the Champions League," Adani admitted.
"In Italy, Inter have shown that they can win with that style of football, but they paid for some of the choices made in Europe.
"If Eriksen only plays 11 minutes against Shakhtar Donetsk, that is a choice that you will pay for.
"Eriksen has changed Inter again in four games, but this team cannot compete with Liverpool, Manchester City and Real Madrid.
"Inter are also dominant and know how to attack, but in Europe it's another thing.
"Now, however, it must be said that they're playing good football.
"Beforehand they were incomplete in many respects, and indeed deservedly they did not progress in the Champions League."
Adani proceeded to admit that the hard work is now paying off for Inter and that they are deserving of their current position of first in the Serie A standings.
"Now they have put all the pieces together and the serious work is paying off.
"Inter are a quality and motivated team.
"The players believe in what they are doing, but the question is: does Inter deserve all this?
"The answer is yes, but I would only talk about in Italy, I would not talk about them being competitive in Europe."
Adani went on to praise Nicolo Barella but dismissed claims that have been made that he is one of the best midfielders in all of Europe.
"He improved after the first lockdown, now he is a complete player," he argued.
"But if we want to talk about the best midfielders on the continent we need to think about the likes of Ilkay Gundogan, Frenkie de Jong, Toni Kroos and Kevin de Bruyne."