Ex-Inter Forward Antonio Cassano: "Nerazzurri Don't Play Great Football But Eriksen Changing Their Style"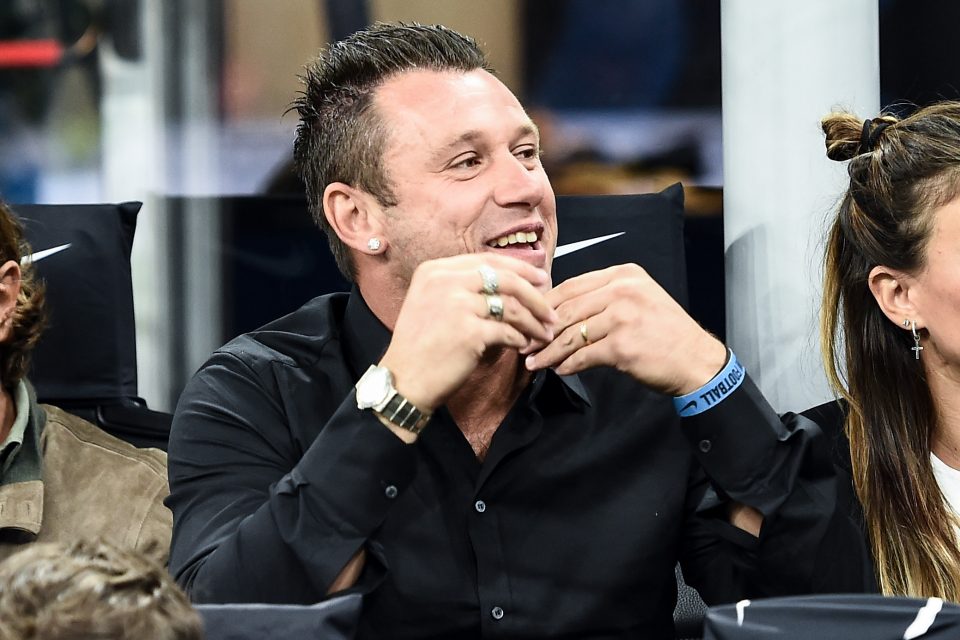 Inter have an obligation to go all the way and win this season's Serie A title, according to former Nerazzurri striker Antonio Cassano.
Antonio Conte's side are sitting four points clear in Serie A after 24 games played and are seen as big favourites by many, especially because they are not involved in European competition unlike title rivals AC Milan and Juventus.
Conte, who is into his second year in charge of the club, has recently led Inter to victories over both the Rossoneri and Bianconeri and Inter appear to be in a good position to be named champions of Italy for the first time in 11 years.
"Inter are the strongest in Italy, they have the obligation to win the Scudetto but they do not play well," Cassano explained during a broadcast on ex-Inter forward Christian Vieri's Twitch channel Bobo TV.
"Conte fired up the fans talking about how Inter would be competitive in the Champions League in their current form, but you get beaten up in the Champions League.
"Go and play 3-vs-3 against animals like Liverpool and see what happens.
"Look at Lazio, we celebrate them in Italy and then they draw Bayern and concede four.
"Inter were ridiculous in Europe, they finished behind Shakhtar Donetsk in the group and AC Milan are right behind them in the league."
Cassano then went on to discuss Inter's style of play and pointed out that since the revitalised Christian Eriksen came into the team, the style of play has been changed.
"With Eriksen in the team, Inter play another type of football.
"In the last few months they have found solidity, but the team that plays football is Atalanta, not Inter.
"The Nerazzurri build from the back, they wait for the opposition to press and then lean on Romelu Lukaku and create difficulties and gut you.
"Eriksen is the player in the Inter squad with the most quality alongside Alexis Sanchez, I'm annoyed with Conte about Eriksen."
Conte's men will aim to preserve their four-point advantage at the top when they visit Parma tomorrow night.
Achraf Hakimi is expected to return to the side after serving a one-match suspension against Genoa on Sunday, but otherwise the Nerazzurri's starting XI should be unchanged.