Inter & Pirelli Is Football's Most Iconic Shirt Partnership Ever, US Media Argue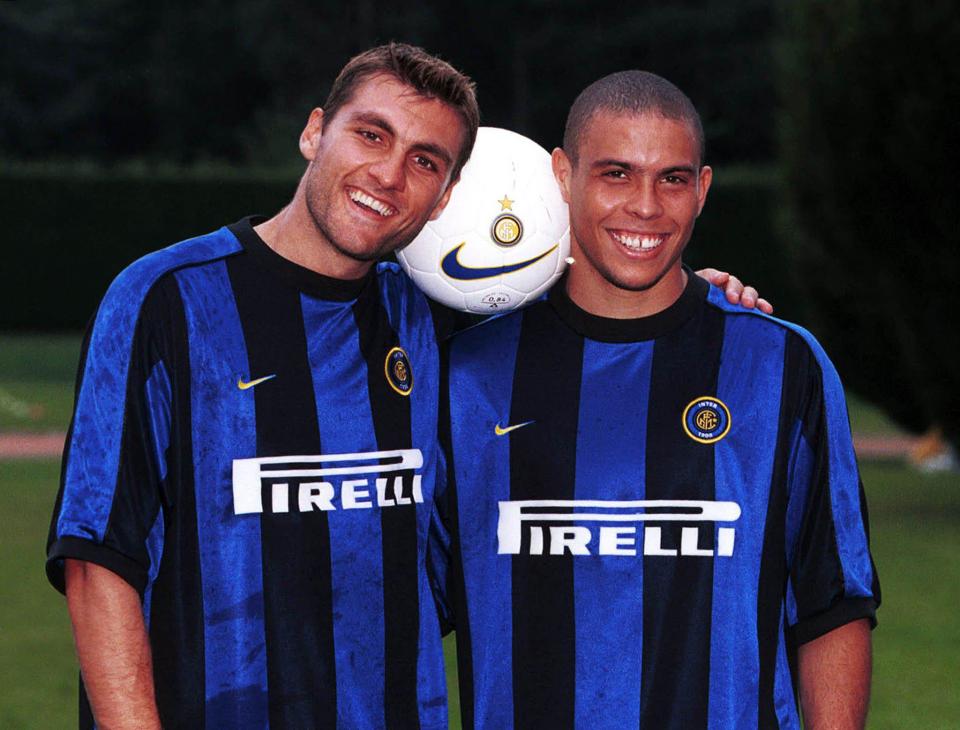 Inter are about to end the greatest shirt sponsorship pairing in the history of football, according to a report in the US today.
Pirelli's chief executive Marco Tronchetti Provera confirmed on Monday that the Italian tyre manufacturer would end their 26-year stint as the Nerazzurri's main sponsor at the end of this season, when their current deal expires.
In light of the 'shocking' news, FourFourTwo magazine published an article ranking the 10 most iconic shirt sponsors of all time, with Inter and Pirelli placed at number one.
"A wave of emotion washed through the footballing community when Pirelli announced its deal with Inter would be ending," Ed McCambridge wrote.
"Pirelli and Inter have been an inseparable duo since 1995 – a lifetime ago in the world of football.
"During that time, Inter have won countless Serie As and the Champions League.
"Players as far removed as Paul Ince, Javier Zanetti, Francesco Toldo, Wesley Sneijder, Adriano and Romelu Lukaku have represented the twin institutions since that time.
"It's not just longevity that marks Pirelli out, either.
"The aesthetic is also a key reason for its admiration in the tomes of shirt sponsorship legend.
"Those iconic black and blue stripes have been delightfully partnered by the clean, stylish and instantly recognisable logo for as long as we can remember; that elongated P, those stubby little sidekicks taking shelter beneath.
"Almost always white on the home kit, it also lent itself superbly to the occasional mood change: black, blue, even gold, when prevailing styles required a shift.
"Pirelli lost their contract as Inter seek an improvement on the £10m-a-year deal that ends this year.
"We only hope greed doesn't drive them into the arms of an unattractive rebound.
"We've all been there…"
A report on Tuesday revealed Pirelli had paid Inter €234 million during their long collaboration with the club, including an annual peak of €19.1 million during the 2018-19 season.
Inter's hunt for a new main shirt sponsor has been subject to speculation for several months, with Asian companies Evergrande Group and Hisense both mooted as potential replacements to Pirelli.
Serie A monopolised FourFourTwo's shirt sponsor rankings, with Fiorentina and Nintendo's partnership ranked in second behind Inter and Pirelli.
AC Milan and Opel took fourth spot, just behind Manchester United and Sharp.