Inter Loanee Samuele Mulattieri: "I'm Paying For Videos Of Romelu Lukaku To Improve My Game"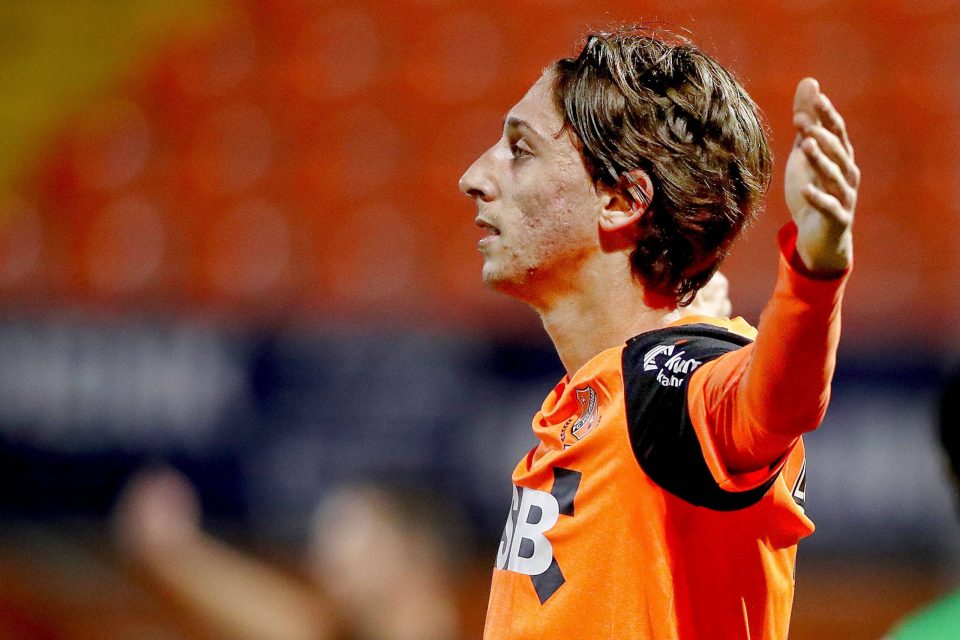 Romelu Lukaku's incredible performances at Inter have got one of the Nerazzurri's young stars paying to study his game.
Samuele Mulattieri is on a season-long loan with FC Volendam, who play in the second tier of Dutch football and are coached by former Nerazzurri midfielder Wim Jonk, where he has impressed by scoring 11 goals in 20 appearances.
The 20-year-old striker previously spent two years playing for Inter's Primavera, where he netted 20 times in 56 matches under Armando Madonna.
In an interview with Cronache di Spogliatoio on Friday, Mulattieri revealed: "The team provides us with access to a statistics and video platform, InStat, but I prefer to use WyScout.
"I have been paying my subscription out of my own pocket for three years, I make the most of it.
"At the end of the game I look at everything I did and the opportunities I had, and then I try to learn from the best.
"I'm obsessed with videos and goals of Robert Lewandowski, Erling Haaland and Romelu Lukaku, top players who play the same role as me."
Mulattieri, who joined Inter from Spezia in 2018, then reflected on his experience in Inter's youth ranks.
"The first year was not positive, on the contrary, but I chose to stay with the under-19s last season and let's say it went well," he recalled.
"The season was interrupted due to COVID-19 and the league never restarted, but I was the top scorer with 15 goals."
Mulattieri then explained why he ended up joining FC Volendam on loan opposed to a team in Serie B, several of whom expressed an interest in taking the forward on loan.
"There were offers from Serie B teams in Italy, but they didn't convince me very much," he explained.
"I felt like I would be going to have the usual season on loan without much motivation, as happens to many young players today.
"I chose FC Volendam who immediately made me understand that they had followed, monitored, sought and wanted me.
"This was enough to convince me.
"For them I was Samuele Mulattieri, there was a reason behind the choice and they didn't come after me just to sign a youngster.
"They didn't tell me what specific role I would play, but that wasn't the priority for me.
"They pushed hard for me to move here to the Netherlands."
FC Volendam are seventh in the Eerste Divisie after 26 games, which would be enough to qualify them for the end-of-season promotion play-offs.