Andrea Stramaccioni: "Inter Close To Completing A Masterpiece, I Love Nerazzurri's Fighting Spirit"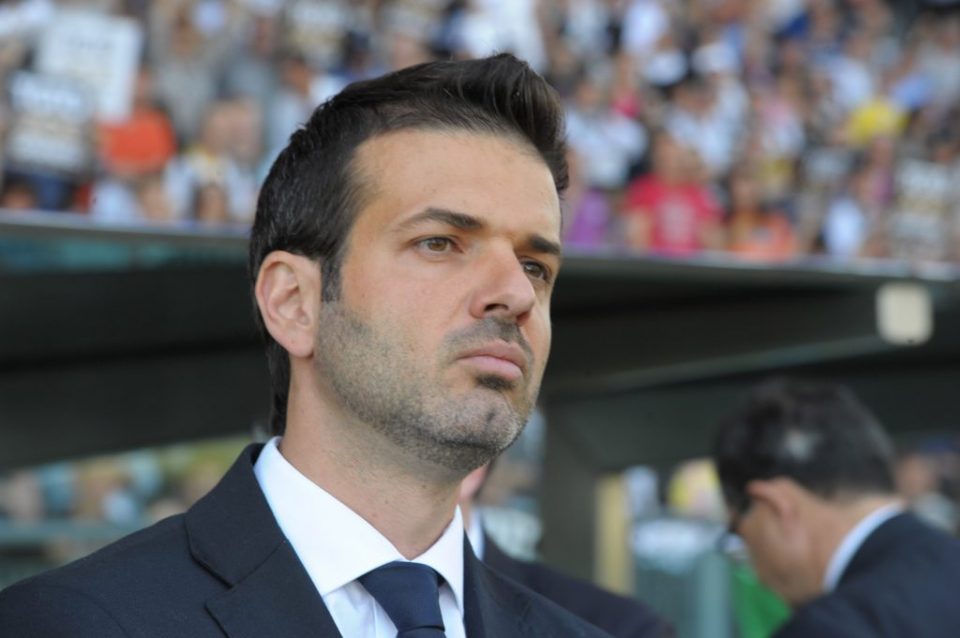 Inter are on course to complete 'a masterpiece' by winning the Serie A title, according to the Nerazzurri's former boss Andrea Stramaccioni.
Antonio Conte's side took a huge step towards the Scudetto last night by defeating Atalanta 1-0 at San Siro, thanks to a second-half strike from Milan Skriniar.
Inter have re-established their six-point lead over AC Milan at the top of the table, with just 12 games left, and are now heavy favourites to win the Scudetto.
Asked if his former team were now set for the title, Stramaccioni superstitiously told Radio Nerazzurra: "Let's not say that…
"I see a team that's creating a masterpiece.
"Inter have been able even in terrible moments, such as the elimination from the Champions League or the Coppa Italia, to bring out a strength and solidity that was seen yesterday against Atalanta.
"Inter beat Serie A's most in-form team, who had nothing to lose."
Antonio Cassano slammed Inter's performance last night, arguing Conte's side did not deserve to win because they never made it out of their own half.
Stramaccioni took a different view, however, arguing that the Nerazzurri used their strengths to their advantage against Gian Piero Gasperini's men.
"They conceded two scrappy chances from set pieces and some turned their noses up because they did not see a Barcelona-style performance, but Inter are not Barcelona," he explained.
"Inter are a tough team, compact, with its own weapons and very difficult to score against.
"I see a team that struggles and suffers and I love it.
"I don't know how it will end, but Inter are on a great path and I hope it is the beginning of a journey."
Inter will continue their hunt for the title when Conte's side travel to play struggling Torino on Sunday.