Lautaro Martinez's Defending Against Atalanta Reminiscent Of Eto'o In Inter's Treble Season, Italian Media Argue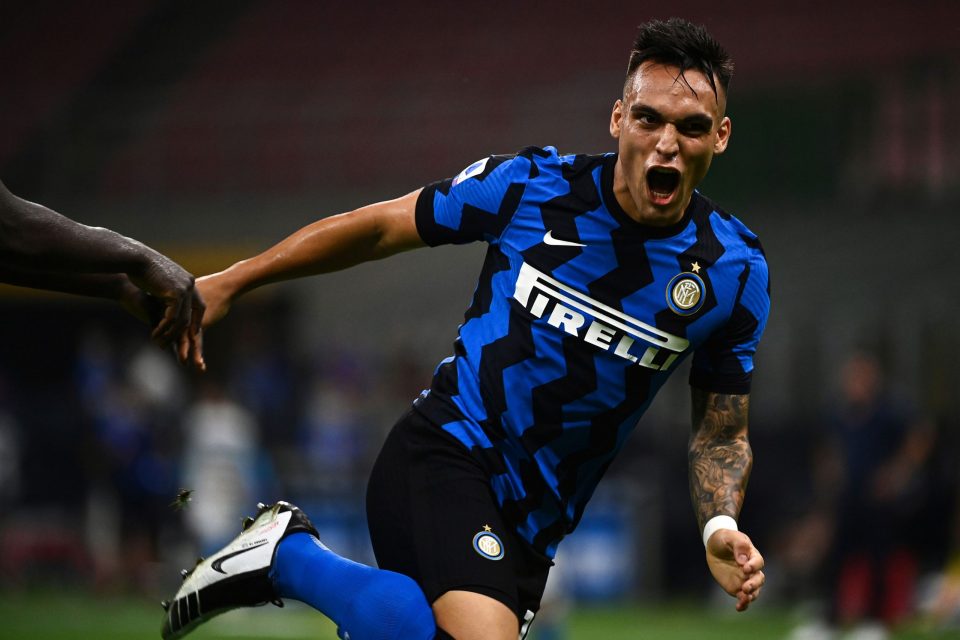 Lautaro Martinez's defensive performance for Inter against Atalanta was reminiscent of Samuel Eto'o, an Italian media report argued today.
Calciomercato.com claimed that El Toro showed himself to be much more than just a goal-scorer with his dedication to the cause and tactical application at San Siro – much like Eto'o, who often played as an extra full-back under Jose Mourinho back in 2010.
Lautaro put in a lot of work in the defensive phase of the game and received plenty of praise from Inter coach Antonio Conte post-match.
The 23-year-old Argentine was tasked with defending on the left-hand side when Inter were not in possession to compensate Atalanta defender Rafa Toloi coming forward, and rather than look like a number 10, Lautaro looked like a number 3, a left back.
The report goes on to explain that this version of Lautaro is the most precious thing that Inter could have found on their journey to success.
Lautaro is an ideal partner for Romelu Lukaku but is also proving himself to be a team player and appears to have understood the need for sacrifice and unity.