Racing Club President Victor Blanco: "Inter's Lautaro Martinez Is The Future & Can Still Improve Loads"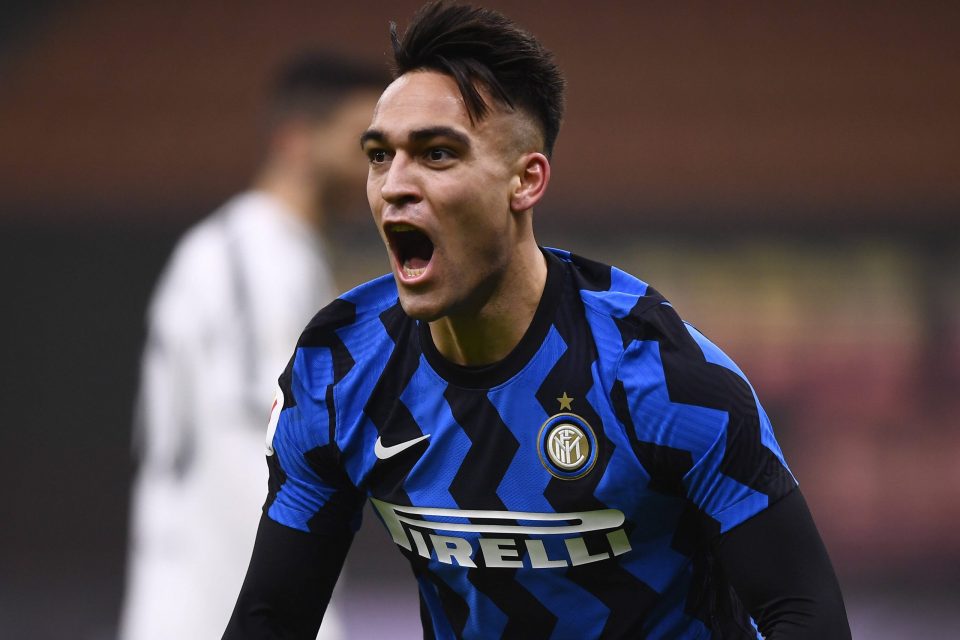 Inter striker Lautaro Martinez represents 'the future' and can still get a lot better yet, according to the president of his former side Racing Club.
Lautaro left the Argentine side for Inter in the summer of 2018 and has grown a great deal in his two and a half years with the club so far.
The 23-year-old Argentine international is very much considered one of the best up-and-coming strikers on the planet and at Inter he has formed a formidable strike partnership with Romelu Lukaku.
"Lautaro Martinez is the future, he is extraordinary," Racing Club's president Victor Blanco stressed in an interview with Italian news outlet TuttoMercatoWeb.
"He is fantastic.
"I'm happy for Inter and for Lautaro.
"We have a great relationship with the Nerazzurri.
"Lautaro is a great professional, on and off the pitch and he still has so much room for improvement.
"He had offers from many clubs (last summer) and if he decided to stay at Inter, it means that he is happy there."
Blanco also shared his thoughts on recent media speculation linking former Racing Club goalkeeper Juan Musso, now of Udinese, with a move to Inter, where he could play alongside Lautaro.
"It would be nice to see them together," he added.
Lautaro has been ever present for Inter this season, featuring in all 36 of the club's games to score 15 goals and provide eight assists for Antonio Conte's side.