Inter's Nicolo Barella: "My Cousins & Uncles Wanted Me To Play Basketball, But I Chose Football"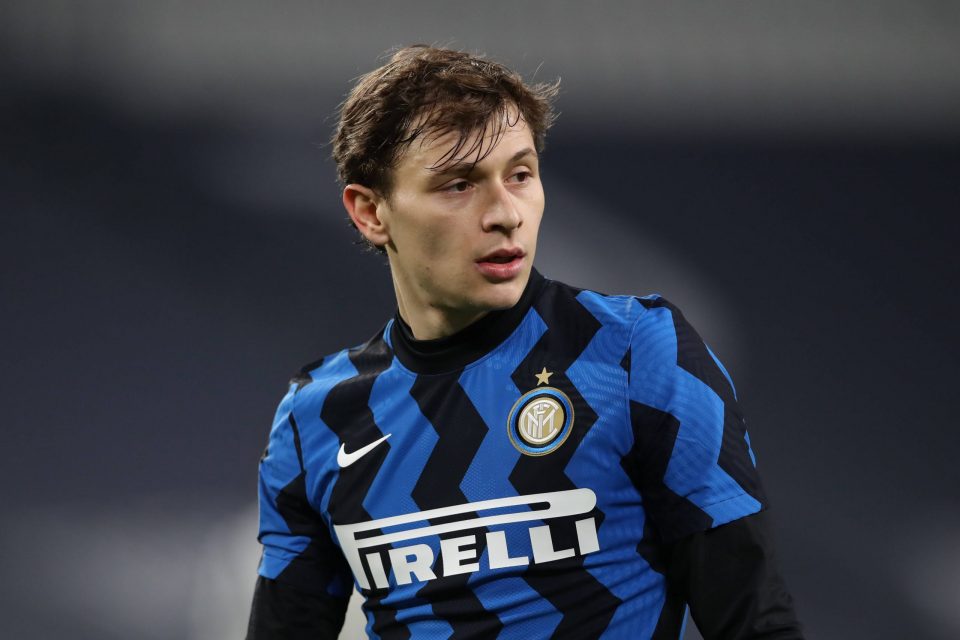 Nicolo Barella has revealed his uncles and cousins tried to convince him to play basketball over football.
Inter's midfield star has spoken before about his passion for basketball and his admiration of Los Angeles Lakers' LeBron James, and it seems his career could have turned out very differently had his relatives had their way.
Barella was named by Forbes Italia as one of Italy's 100 most influential people under the age of 30, in a list released earlier this week.
Speaking to Sky Sport Italia today, Barella revealed: "My cousins ​​and my uncles have this great passion for basketball and they got me into it.
"They also tried to convince my mother (to change my career path), but in the end football prevailed."
The 24-year-old went on to add: "I played basketball when I was 4, for a very short period.
"There were a lot of challenges because there was competition in the family.
"I must admit that my cousins ​​were better because it was their sport, but I tried to make life hard for them."
Barella is into his second season with Inter and has without doubt been one of the team's best performing players over the course of this season.
He is under contract with the Nerazzurri until 2024 and is reportedly in contention to become the club's next captain.
Barella has featured in all 36 of Inter's matches in all competitions this season, scoring three goals and providing 10 assists.