Sanchez Fighting To Replace Lukaku Or Lautaro In Inter's XI At Torino, Italian Media Claim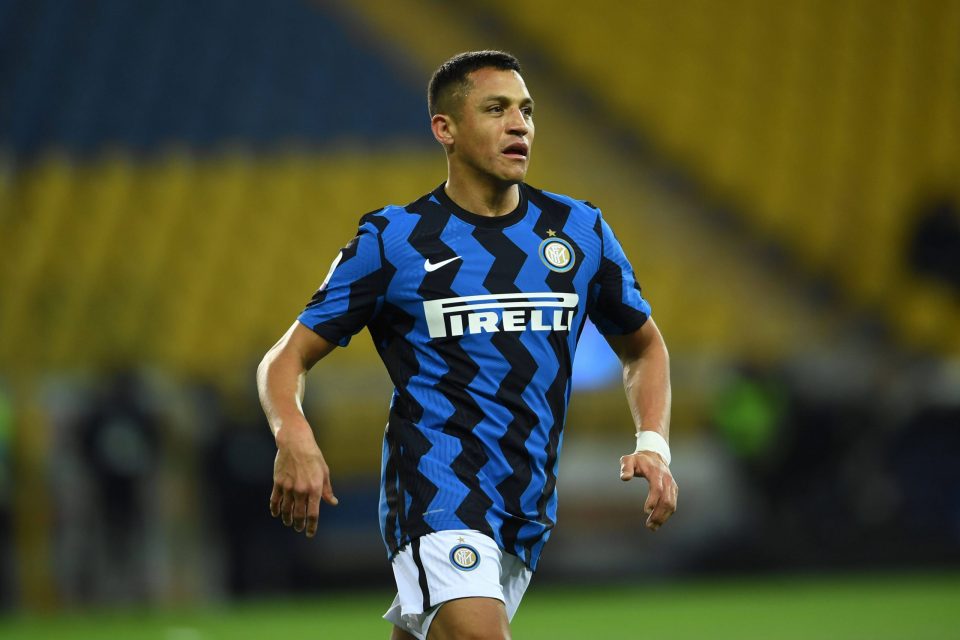 Alexis Sanchez is aiming to earn himself a starting shirt for Inter, according to an Italian media report today.
As per Tuttosport's print edition, despite the fierce competition for a starting jersey from both Romelu Lukaku and Lautaro Martinez, Antonio Conte holds the Chilean in high regard and could reward Sanchez with a start due to his impressive recent performances.
It remains more likely that he will stick with Lukaku and Lautaro upfront for this weekend's match away to struggling Torino, in any case.
But Lukaku seemed tired during Monday's game at home to Atalanta, the Turin-based publication argued, and it is not unthinkable that he could start on the bench at the Stadio Olimpico Grande Torino with Sanchez replacing him  in the XI.
Sanchez has struggled for regular starts in his time with the club and for large chunks of this season he was disappointing, but he was especially impressive in Inter's recent 2-1 away win over Parma, in which he scored both goals.