Former Inter Director Walter Sabatini: "I Never Imagined Suning Could Face Financial Crisis"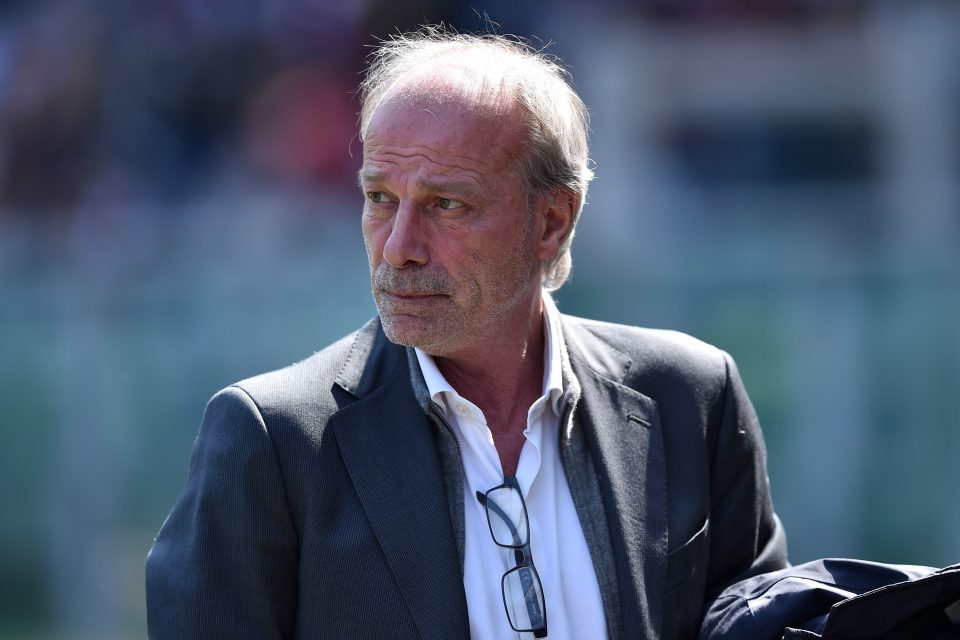 Former Inter sporting director Walter Sabatini has admitted his surprise at seeing the Nerazzurri's owners Suning face financial difficulties.
Mounting debts have prompted Suning to begin negotiations over the sale of the club, but Sabatini never saw such an issue coming during his stint from 2017 to 2018.
"I never imagined such an economic crisis, Sabatini claimed in an interview with Calciomercato.com. "I went to China for a week every month and saw Zhang's galactic empire. I saw it up close and I'm still incredulous. Paradoxically, I know Jindong better than Steven."
"[Jindong] was extremely intuitive and made an effort to understand Western culture. I remember huge dinners with Fabio Capello, a large group moved around with Zhang and he was their emperor. It wasn't easy."
The Bologna director also touched on how it would be for him to work with Nerazzurri coach Antonio Conte, as well as his relationship with predecessor Luciano Spalletti.
"Conte and I would be an unlikely couple. I had a discussion with Conte after a match in Bologna when he dismissed one of our goals as simply an own goal.
"Instead, it was a shot by Rodrigo Palacio that took a slight deflection after a build up of 10-12 passes. He dismissed it as just an own goal and obscured a beautiful thing, that should have been enhanced and not eclipsed.
"With my relationship with Spalletti, I worked with him unlike with Conte, who I only know a little. My knowledge of Conte is marginal but does not prejudice the esteem I have for him and his achievements.
"There is another relationship with Spalletti because we have worked and suffered together. When we talk about Luciano, we are talking about an absolute genius. I couldn't wait for him to come furiously into my office, with that wide gaze, to present unsolvable problems to me," the former Roma director continued.
Spalletti led Inter from 2017 and guided the Nerazzurri to second place in Serie A, before being replaced by Conte in May 2019.
"It was his choice to remain out of work for the past few years, he had many opportunities to return but preferred to disconnect. Sometimes you need to take a break and a breath of fresh air because of the stress. He went to be a farmer and is breathing fresh air now.
"You shouldn't listen to former players talking about their coaches, just as you shouldn't listen to employees talk about their managers. Spalletti provokes and draws on his genius. The players are not reliable, life is not what is lived but what is remembered. I have fond memories of Spalletti."
Sabatini reflected on his year at Inter, as well as some of the signings he made that continue to feature for the Nerazzurri.
"I feel huge regret. They deserved more patience and commitment from me and instead I was like a meteor. [Alessandro] Bastoni is there, who I feel is mine. At the time we were looking for players with different profiles, but I saw something in that boy that would allow him to establish himself as an international.
"[CEO Beppe] Marotta is a great connoisseur of football and would have been a great president for me. I'm sorry I have never met him properly, we only said goodbye when I left Inter. I went to his office to explain Inter as I left," Sabatini concluded.
Since departing Inter in March 2018, Sabatini has taken up roles at Bologna and MLS club Montreal, having previously worked for Palermo and Lazio.