Karl-Heinz Rummenigge: "Inter A Pleasure To Watch, But Nerazzurri Must Stay Focused For Serie A Run-In"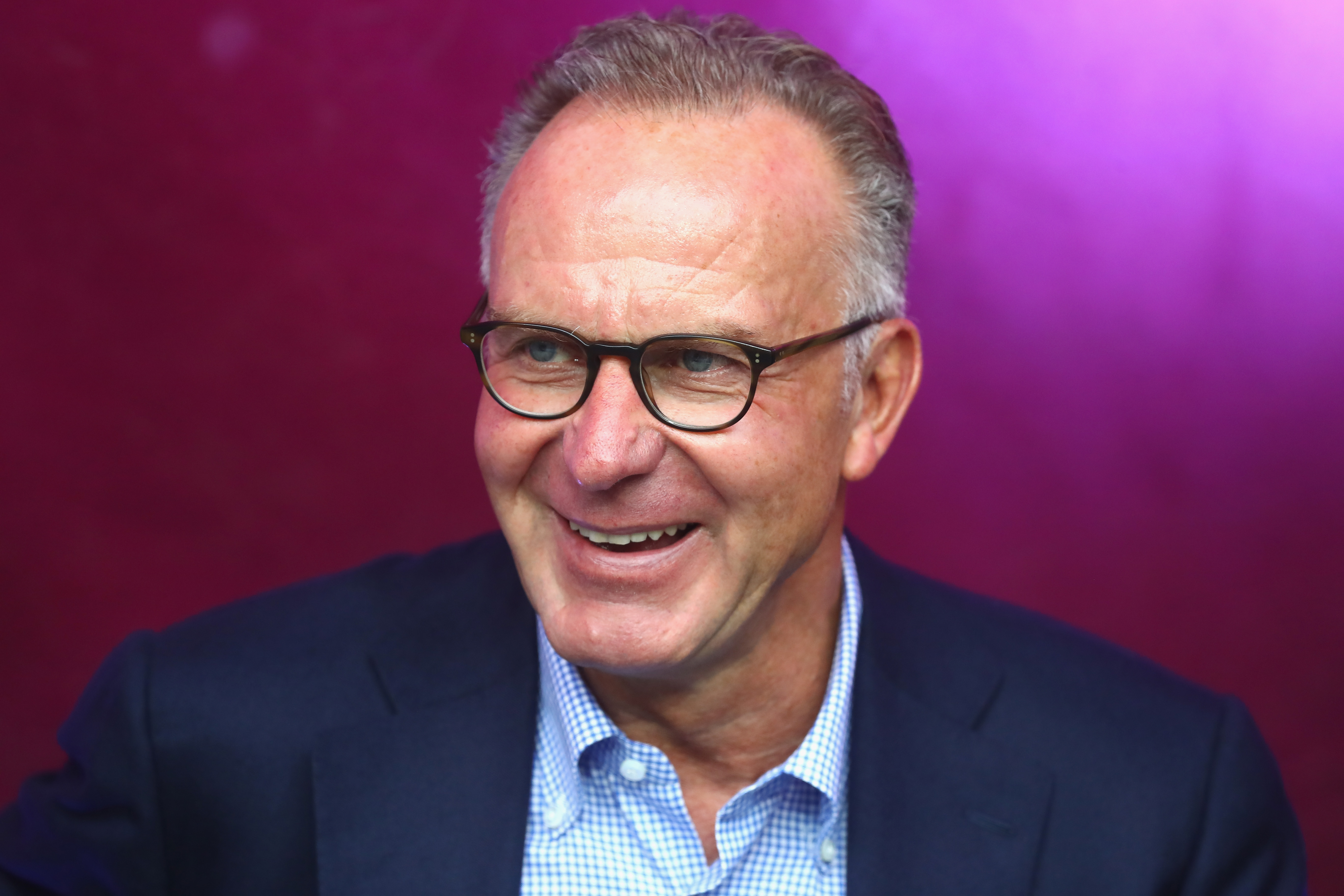 If Inter can maintain their current levels of concentration then they will win the Serie A title with ease, according to former Nerazzurri striker Karl-Heinz Rummenigge.
Antonio Conte's side are currently sitting nine points clear at the top of the Serie A table with 11 games to go, following Sunday's vital 2-1 win at Torino.
Rummenigge warned his former side today though that they cannot afford to think they have already wrapped the title up.
"The important thing now is for Inter to not lose concentration, because it is a very good moment, but the team must not feel that they have already won the Scudetto," the Bayern Munich CEO explained in an interview with Italian newspaper Gazzetta dello Sport.
"If they concentrate fully, they will win clearly."
Rummenigge was asked to explain what he thought had been the key to Inter opening up such a large gap over AC Milan and their other rivals at the top of the table.
"They are performing consistently and they're very interesting tactically," he responded.
"Inter's tactics are suited to their team, thanks to Conte who has done a great job.
"You can see that Inter today are a different team to the one he inherited two years ago."
Next Rummenigge was asked whether he likes the way that Inter have played this season, following another unspectacular performance in Turin on Sunday.
"I like Inter because they are stable in defence and exceptional in attack," he explained.
"Lautaro Martinez and Romelu Lukaku are doing really well but the midfield is also good.
"Inter are a team well chosen by the club and by my friend Beppe Marotta.
"It is a pleasure to watch Inter on TV."
The German was then asked whether a comparison can be made between when he played at Inter and with current Inter striker Lukaku, who has bagged 25 goals this season.
"No, he is different," Rummenigge said.
"Physically Lukaku is a giant, but he also has good technique.
"His game is not all about his physique, he is good and in the Milan derby he provided an exceptional assist to Lautaro.
"Lukaku has technical skills that we had not seen from him so much at Manchester United.
"He too was reborn thanks to Inter."
Rummenigge, who played for Inter between 1984 and 1987, then shared his thoughts on Inter's current corporate situation and how such a situation can have an impact on the players in the dressing room.
"I learned about the difficulties, I'm sorry," he added.
"But also in this respect in the locker room they are doing well, they aren't letting themselves be influenced in the slightest.
"Inter are a team with great character, they really want to win."