Beppe Bergomi: "Ronaldo Was Special From His First Training Session, He Got Inter Fans Dreaming"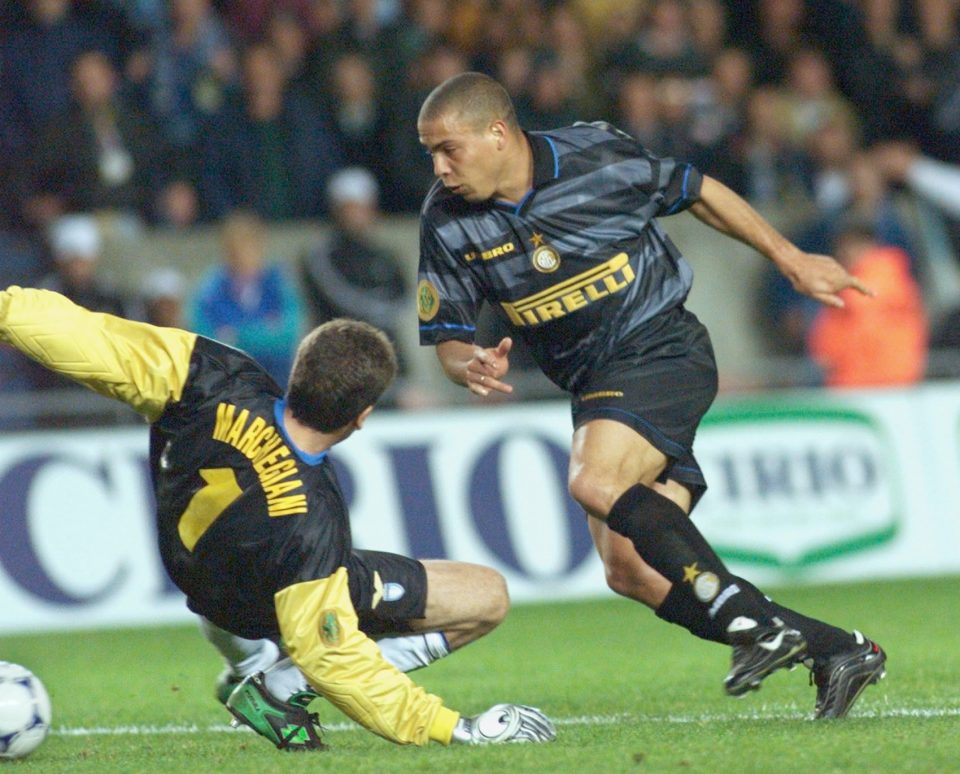 Ronaldo only needed one training session at Inter to show his teammates how special he was, according to Beppe Bergomi.
Il Fenomeno made 99 appearances during a five-year spell with the Nerazzurri, scoring 59 goals and creating numerous unforgettable moments for supporters.
Bergomi recalled the impression Ronaldo made when he joined from Barcelona in the summer of 1997.
"Great players arrived at the same time as him, above all Diego Simeone," Bergomi recalled in a Sky Sport Italia show dedicated to the legendary Brazilian forward, who played for Inter between 1997 and 2002.
"Simeone did not have an immediate impact on the pitch, but in the dressing room he made his mark immediately.
"There are various leaders in a dressing room, he immediately imposed himself from that point of view.
"Ronaldo, on the other hand, did not do pre-season training with us as he came straight from the Copa America.
"In his first training session, I remember him chesting the ball, passing it over my head and scoring a volley past Gianluca Pagliuca.
"This was the impact he made at Pinetina.
"You saw that enthusiasm in people's eyes, that desire to go and see this great champion who could ignite the dreams of the fans."
Bergomi also recalled Inter's run to win the UEFA Cup in 1998, which culminated with Ronaldo scoring in the final against Lazio.
"That final in Paris was a bit of a pain for me as I could not play like I had in the other matches," the 1982 World Cup-winning defender recalled.
"The semi-final against Spartak Moscow comes to my mind: we were all sinking in the mud while Ronaldo was floating."
Bergomi, who spent the entirety of his career with Inter and has the second most appearances in club history, then sang the praises of then Gigi Simoni and the impact he had on him at that late stage of his career.
"Simoni was perhaps the most important coach for me, without taking anything away from the others," he added.
"In those years we always tried to change, but I had been there for twenty years.
"On the first day of pre-season, he told me that at no matter whether you were 18 or 35 years old we were all the same.
"The judgment was made by what was done on the pitch.
"I had a great season and got to play my fourth World Cup (in France in 1998)."
Massimo Moratti also shared his memories of Ronaldo during Sky Sport Italia's documentary.