Massimo Moratti: "I Decided To Sign Ronaldo For Inter On Journey Home After Playing Fiorentina"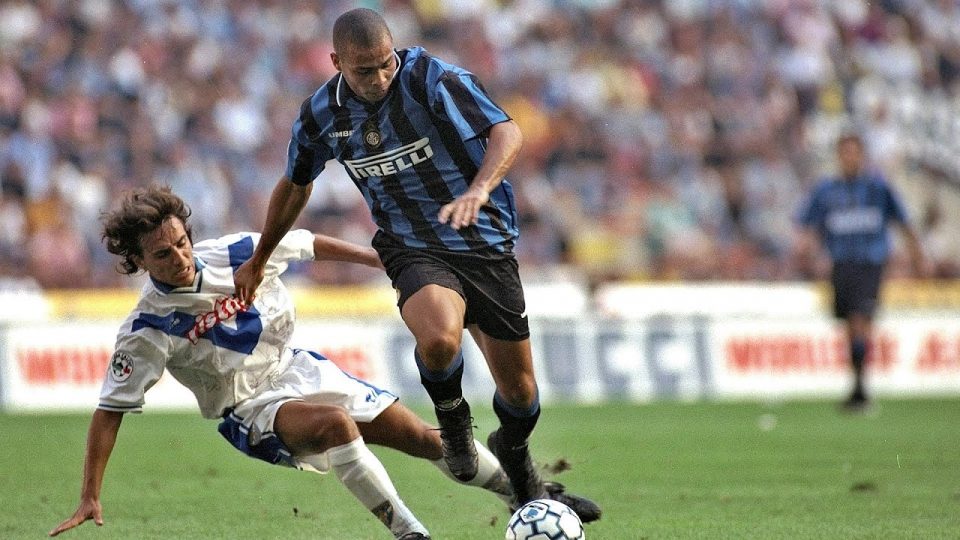 Massimo Moratti has revealed the curious story behind his decision to sign Ronaldo for Inter in 1997.
Ronaldo joined the Nerazzurri in what was then a world-record transfer deal from Barcelona and went on to spend five years with the club, before departing for Real Madrid.
Ronaldo dazzled Inter fans during his time with the club, despite a series of serious injuries, scoring 59 goals in 99 appearances across all competitions.
"Bringing Ronaldo to Italy was an emotional decision linked to being a supporter," Moratti recalled in a special program dedicated to Il Fenomeno which was broadcast last night on Sky Sport Italia.
"I started thinking about taking Ronaldo after a game in Florence, where we lost.
"On the way back I said to the driver, who was a grumpy bloke: 'Next year I'll sign Ronaldo so that you're happy.'
"I have to be honest, it wasn't just a joke.
"From that moment I started following Ronaldo."
Moratti did not specify but he must have been referring to Inter's match away to Fiorentina in March 1997, several months before signing Ronaldo in the summer.
The Nerazzurri did not in fact lose that game but they did draw 0-0, which would have been disappointing to Moratti and his driver all the same.
Moratti then recalled what he was doing when he found out that a deal to bring Ronaldo to the club had been completed.
"I was on the way to Padova to have a meeting with the bank, when I received a call from agent Giovanni Branchini, who told me that the deal was done.
"I immediately went to Sant'Antonio to thank him, I remember we celebrated in the bank."
Moratti also revealed how Inter signing Ronaldo enabled him to squeeze a lot more money out of Nike for the Nerazzurri's next kit sponsorship deal.
"Nike had made me an offer some time before, but I replied that it didn't seem like a big amount," he recalled.
"I asked how much they'd offer me if I signed Ronaldo and they responded that they would give me a lot, but they made it sound like I'd said I was going to try and go to the moon…
I went back to Nike saying that I had signed Ronaldo and that ensured us an important sum of money over the years."