Inter & Real Madrid Never Had Any Tension Over Achraf Hakimi Payment, Italian Media Explain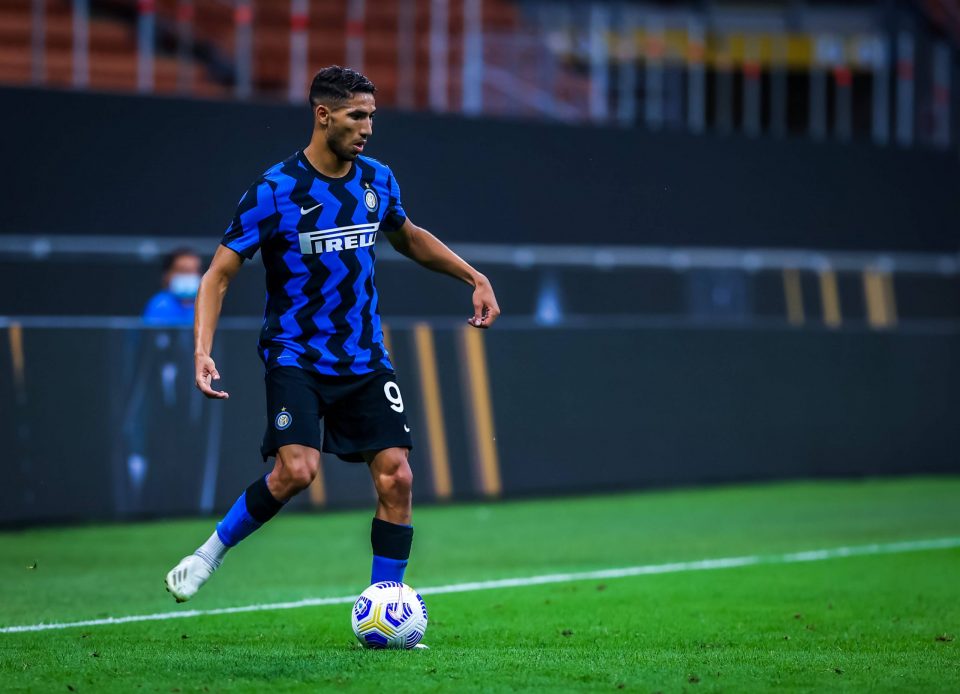 Inter's rumoured tension with Real Madrid over Achraf Hakimi's transfer fee was completely false, according to a report in the Italian media today.
Reports circulated back in January that the Nerazzurri risked having to send the Moroccan back to Spain after missing the first instalment of their €40 million payment.
However, Gazzetta dello Sport have today explained that the two clubs remained on good terms throughout and needed no time to find a way around Inter's financial problems.
"They only needed a one-minute phone call to agree to defer the first instalment of Hakimi's fee," the Milan-based publication explained.
A report in Italy's media on Friday said Inter were on course to respect the new deadline for Hakimi's instalment, which is thought to be €10 million.
In short, the report said, Inter are working on resolving the backlog of payments owed to their players and other clubs and it now remains to be seen when the backlog will be entirely cleared.
It assured things were 'on their way to being resolved'.